Nina Ottosson Dog Tornado, intelligence toy
Regular price

Sale price

$28.00
Hurry, only 2 items left in stock!

Description

Level 2: Dexterity and endurance

The Nina Ottosson Dog Tornado is more than just a simple game of skill. It's a fun challenge that helps your dog exercise his brain. Tornado consists of four different levels, each of which is a challenge in itself. This intelligence game is a great toy for all dogs who like to learn new things and train their thinking skills on a regular basis. The game lets your four-legged friend prove his dexterity and perseverance. By finding out the right solutions, he can keep himself busy in a meaningful way. The high-quality materials and exceptional design ensure that the game will last for a long time. This brain game gives your best friend the opportunity to sharpen his sense of smell and train his thinking skills. By solving puzzles, your darling will become smarter and smarter and will enjoy working out his treats on the Tornado.

For all who like to keep their dog busy in a meaningful way

The Nina Ottosson Dog Tornado is an exciting intelligence toy that will help your dog train his brain. It is made of high-quality materials and is very sturdy. By playing with the Dog Tornado, your dog will strengthen logical thinking, strategic action and sharpen his senses. It is a medium difficulty level (level 2) that will provide your dog with long fun and employment. This toy offers your pet a whole new kind of challenge, as he has to learn how to manipulate the different parts of the game to get to his food. This is a great toy for those who like to keep their dog busy in a meaningful way and get him to exercise his intelligence. This brain game is also an absolute eye-catcher and will provide a lot of fun for your dog. The toy is very easy to use and yet extremely robust. There are 12 hiding places for treats that your dog has to figure out. The toy consists of four parts that can be twisted together using a special combination rail. This way, you can always give your dog new challenges and encourage his ability to think. Your dog will have a lot of fun and you won't have to worry about him getting bored.
Key Features
Dimensions
Care
Shipping & Return

✓ We ship to 33 countries

✓ Climate neutral shipping (DHL / Post.at / GLS)

✓ Easy return (EU)

✓ 60-day right to cancellation (EU)
Share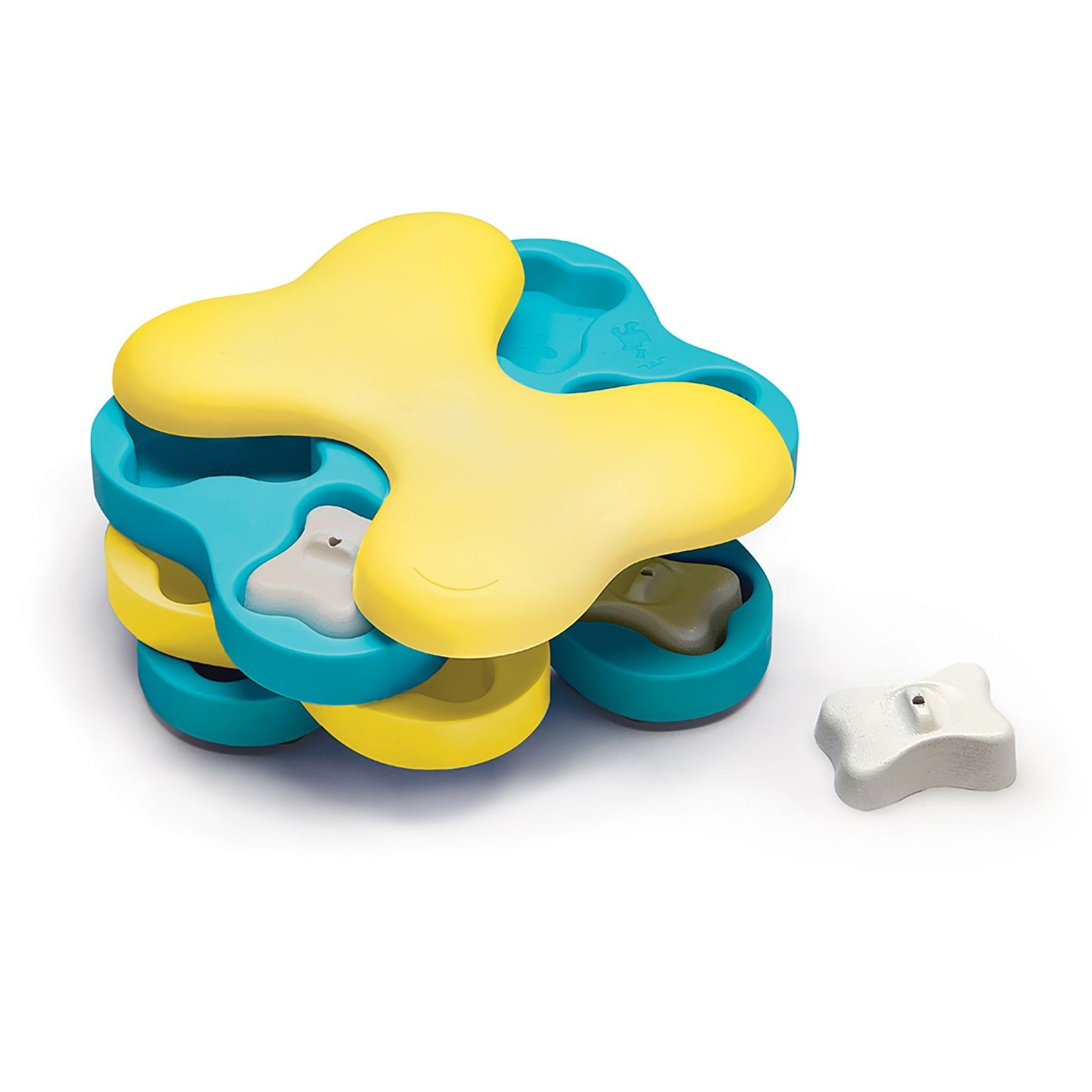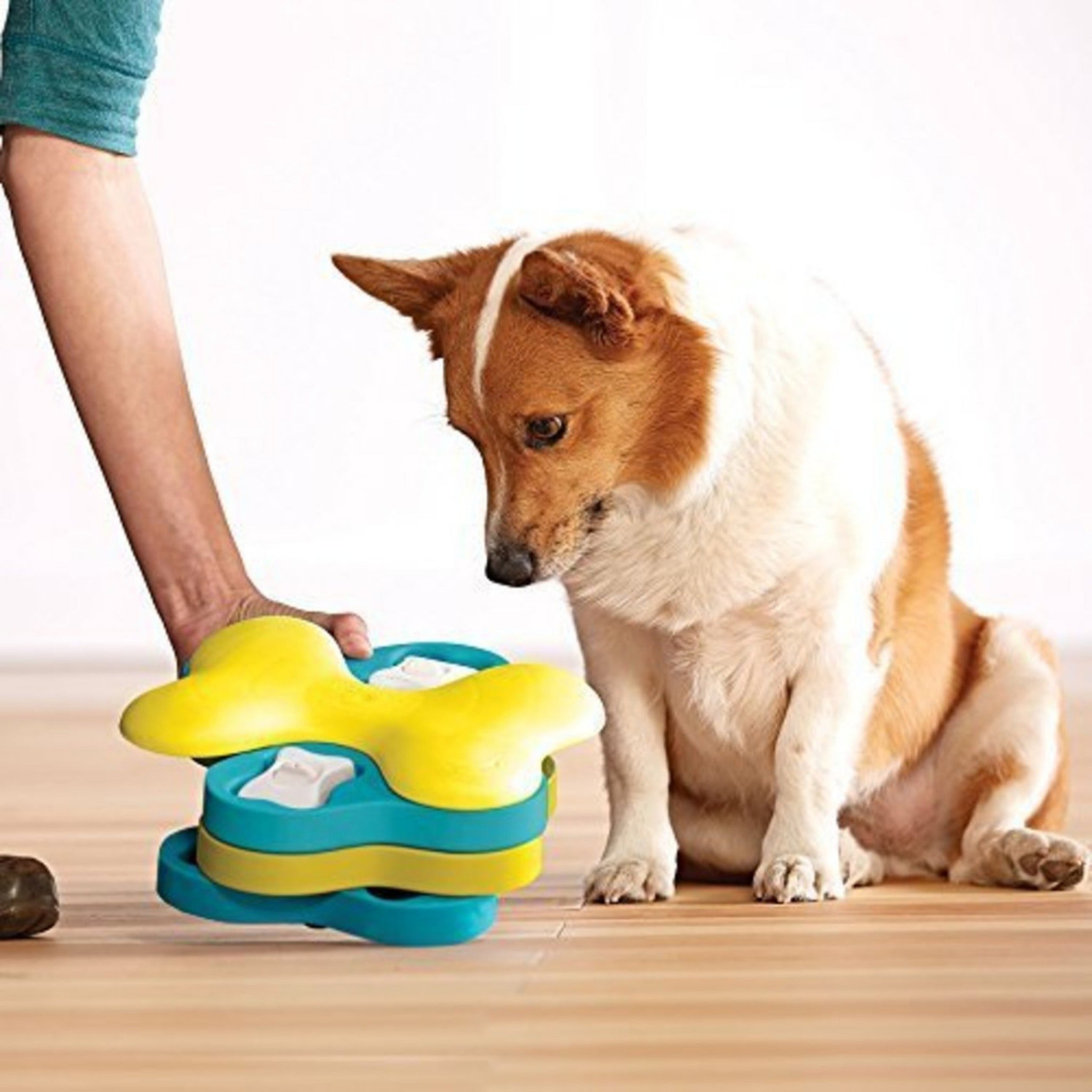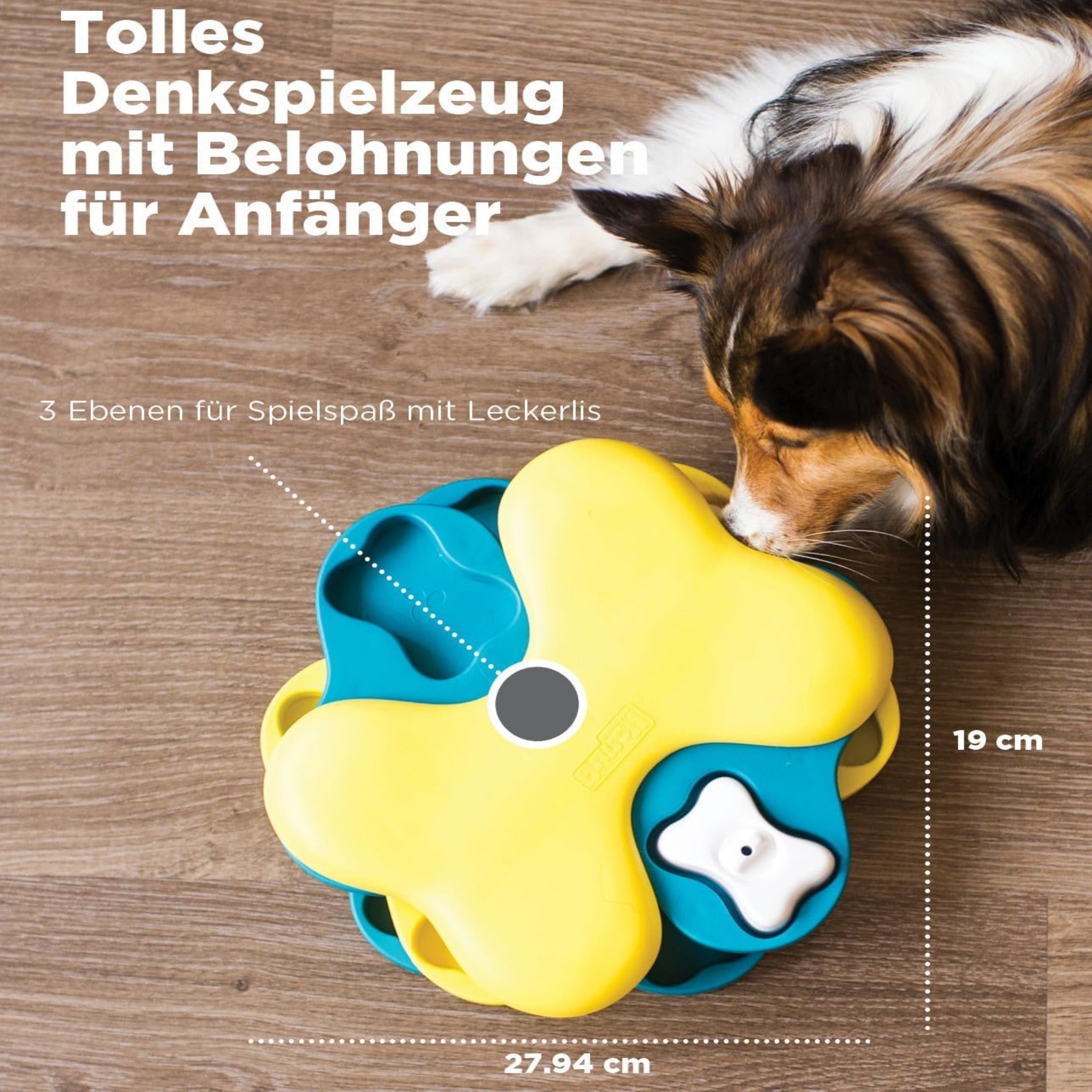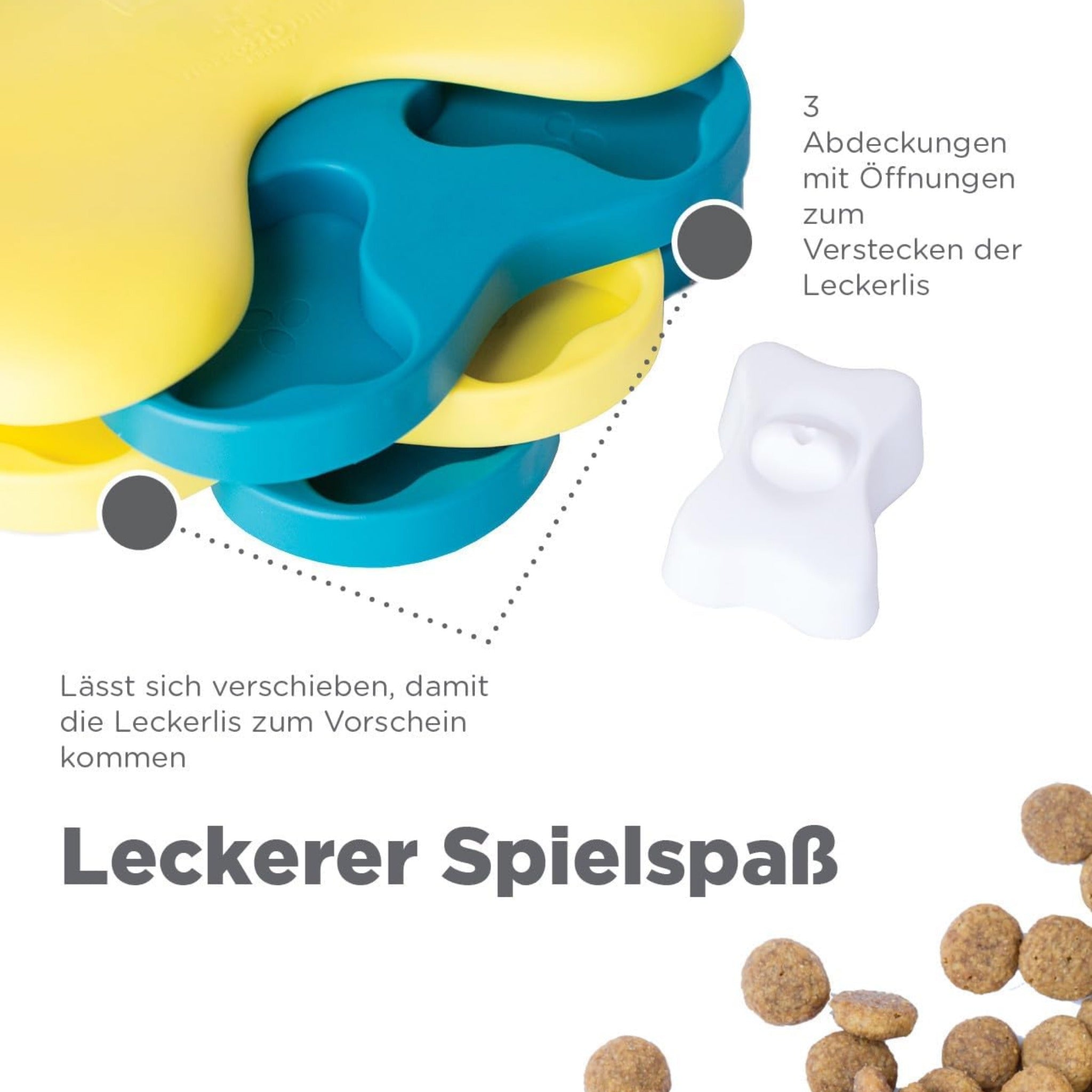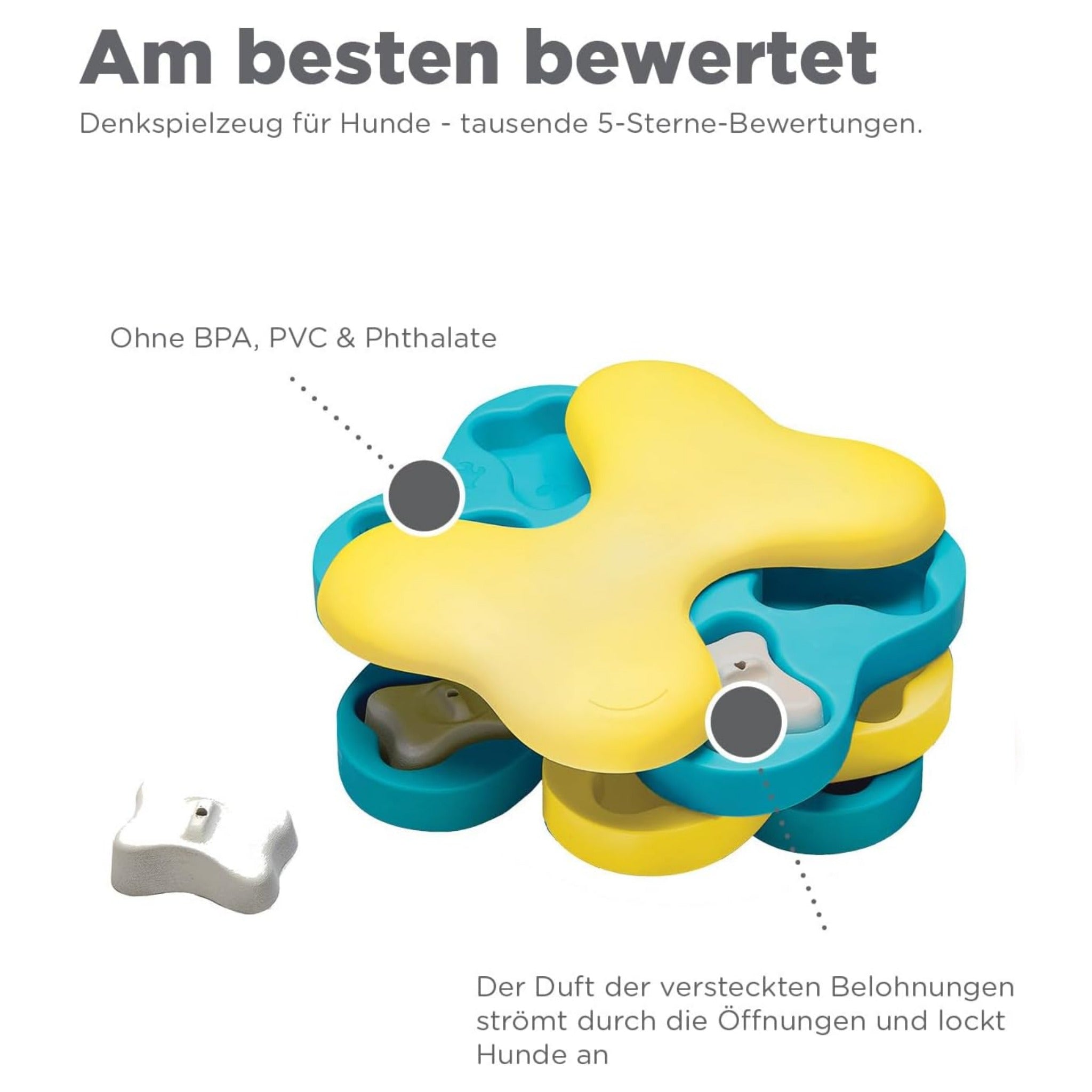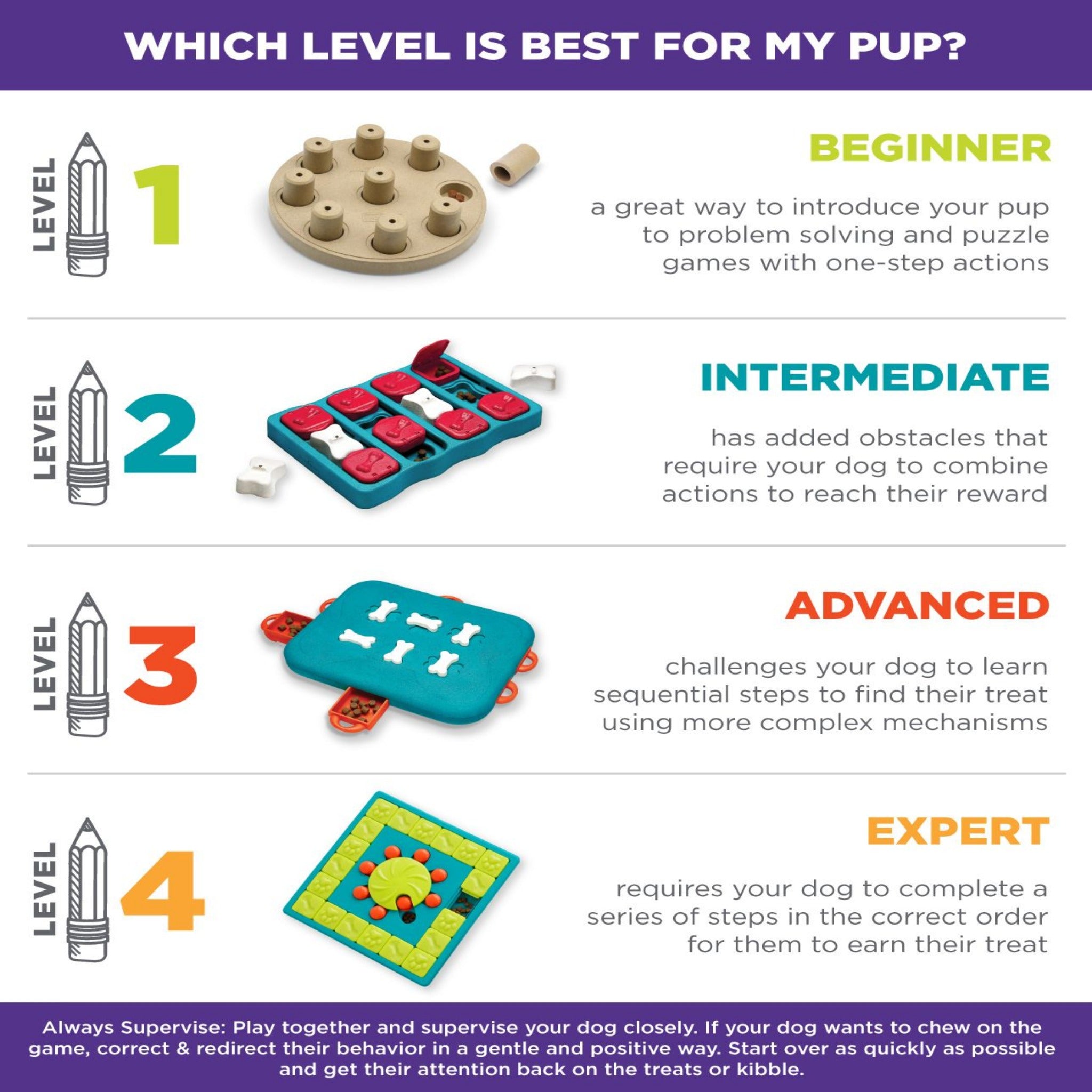 ³Information on the authenticity of customer reviews

Each consumer review is checked for authenticity prior to publication to ensure that reviews only come from consumers who have actually purchased/used the reviewed products. The verification is carried out either by manual verification in the form of a comparison of the rating with the order history of the merchandise management system in order to make a previous product purchase a necessary condition for publication or by sending individualized links to consumers after completion of an online order that lead to an online rating form and ensure that access to the rating function is only granted to consumers who have actually purchased a product.