Nina Ottosson Activity Matz Fast Food Fun, Sniffing Mat
Regular price

Sale price

$37.00
Hurry, only 2 items left in stock!

Description

Level 2: helps to sharpen the senses and train the brain

The Nina Ottosson Activity Matz is a great addition for your dog. You can add different scents to the mat that will encourage your dog to sniff. The sniffing mat is made of sturdy material, making it extra durable. The Activity Matz Fast Food Fun is a perfect mix of play and fun for your darling. The blanket is made of high quality materials and has many interesting visible and invisible hiding places to train your dog's sense of smell. Your dog will love playing with this sniffing mat from Nina Ottosson! This mat is a fun toy that will help your best friend sharpen his senses and exercise his brain. The sniffing mat is made of soft, flexible material and has many fabric elements and pockets where treats can be hidden. Dogs love to use their noses and search for the hidden snacks. The mat is a great toy for any dog and a great way to keep him meaningfully occupied and interested. It offers your dog a number of different tasks that he has to master in order to get to his food.

Full use of the nose required

You can vary the difficulty level of the games and keep trying new variations to keep giving your dog new challenges. On the mat there are various openings that the dog can search and sniff. Not only does it help keep him physically occupied, but it also helps to exercise his mental skills. This is a great way to keep your dog busy and stimulate his senses. There are 3 different ways to play and a number of different elements to encourage your dog to search for the hidden treats. Not only does this toy provide entertaining fun for your dog, but it also helps him relieve stress and train his intelligence. There are so many great things on this mat that your dog won't be able to resist. He'll jump right on it and put his nose to full use. The best part about the Fast Food Fun Sniffing Mat is that it can also help your dog distract himself from bad behaviors. If you have an excited or stressed dog that is always on the move, this mat is just what he needs. The activity gives your dog a chance to channel his energy into something meaningful and calm down.
Key Features
Dimensions
Care
Shipping & Return

✓ We ship to 33 countries

✓ Climate neutral shipping (DHL / Post.at / GLS)

✓ Easy return (EU)

✓ 60-day right to cancellation (EU)
Share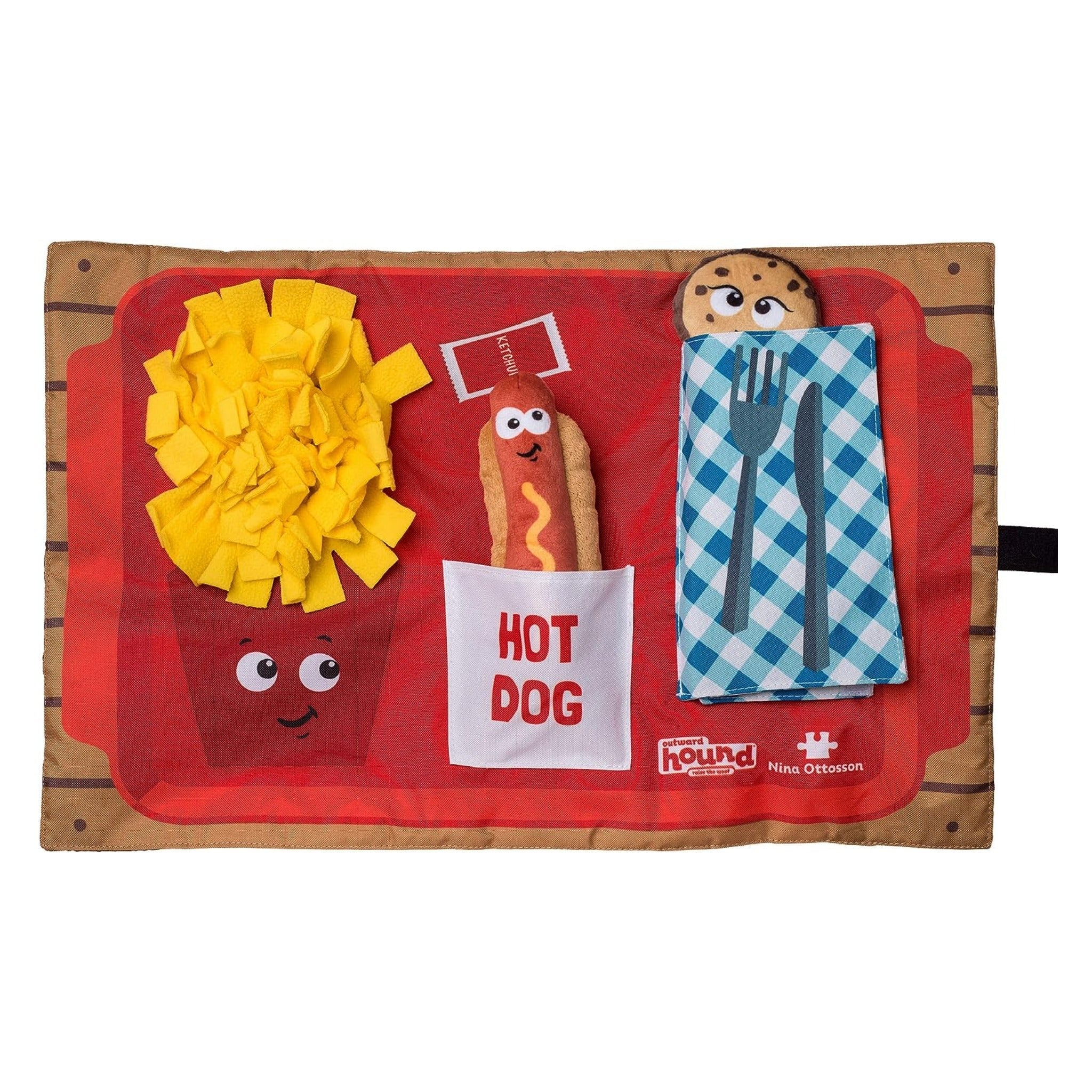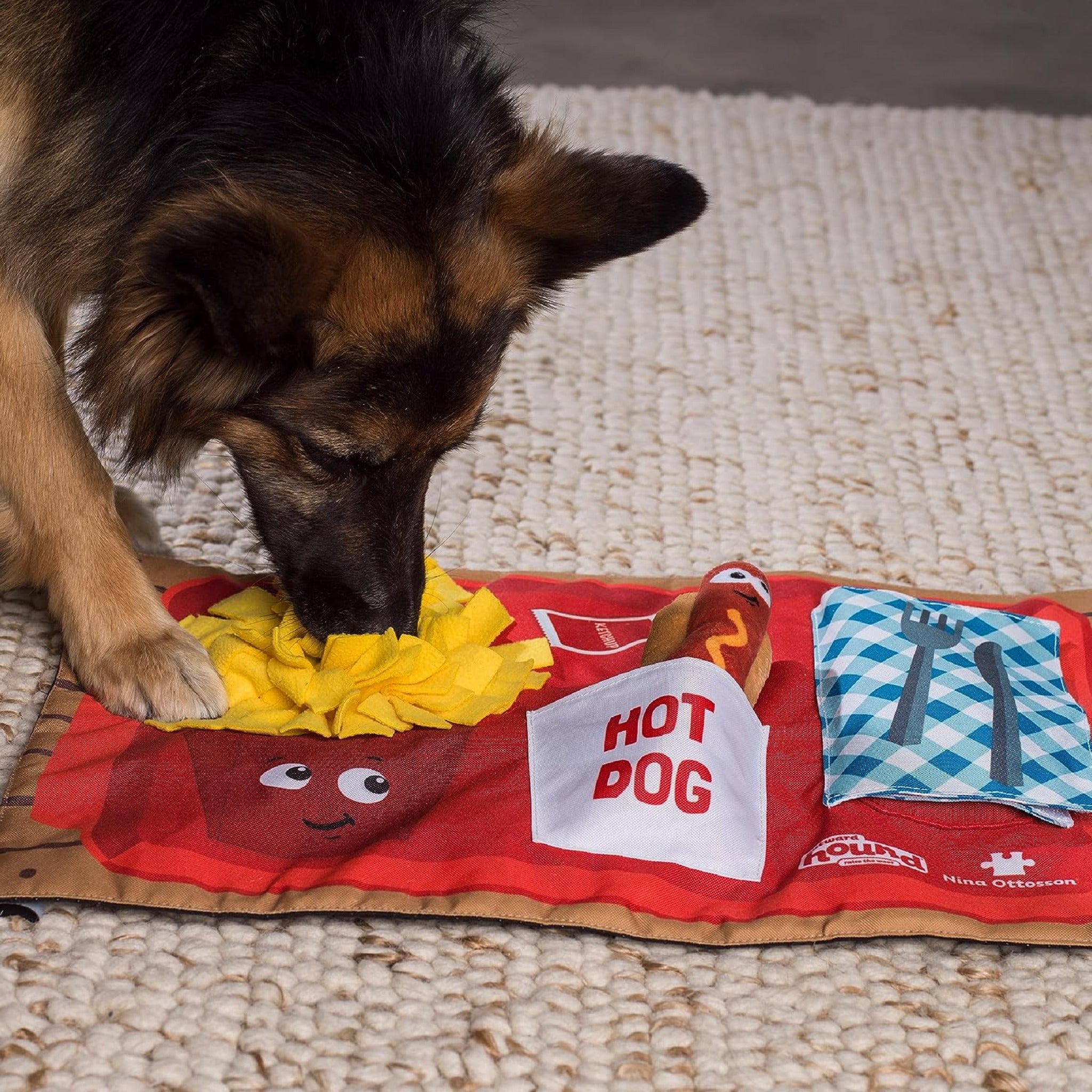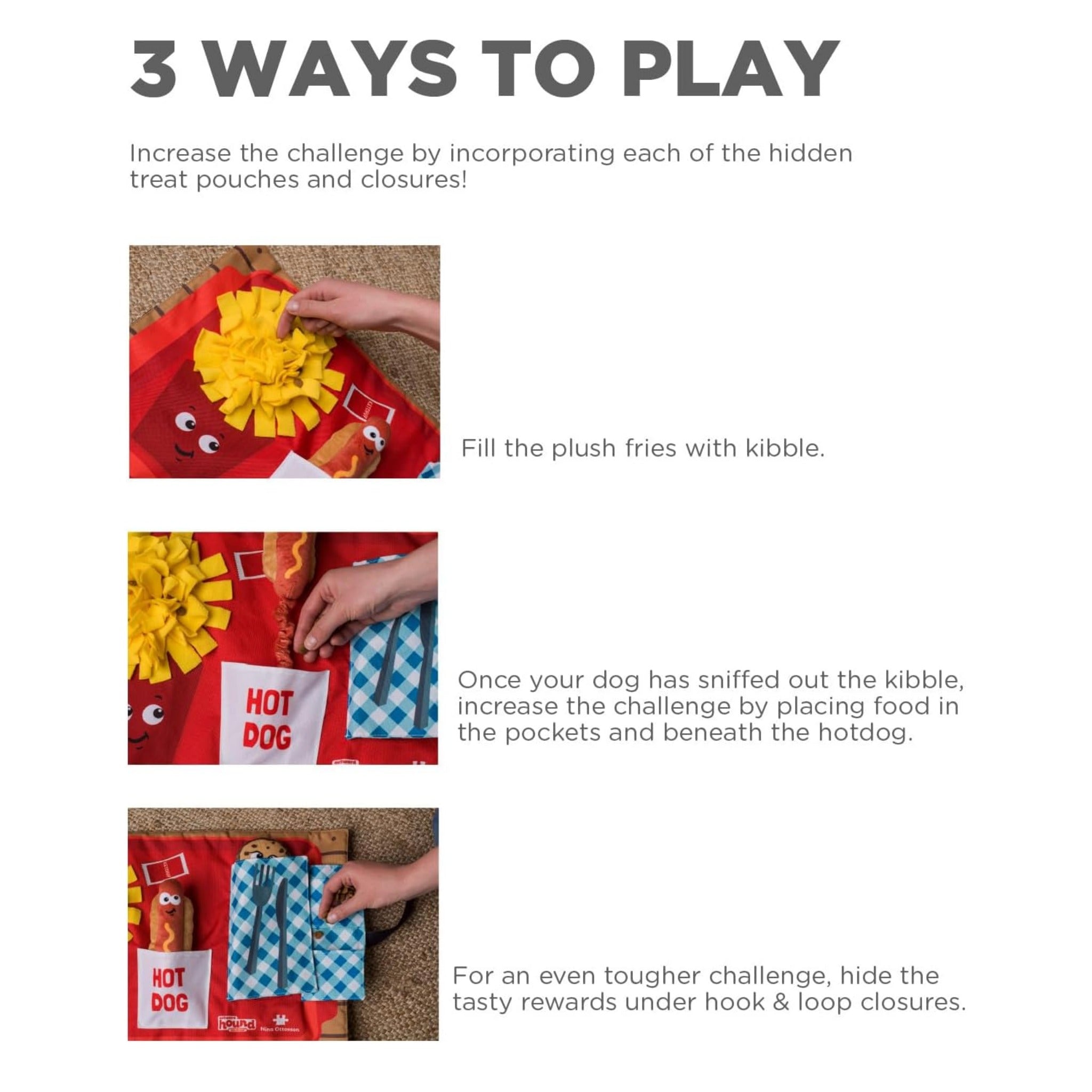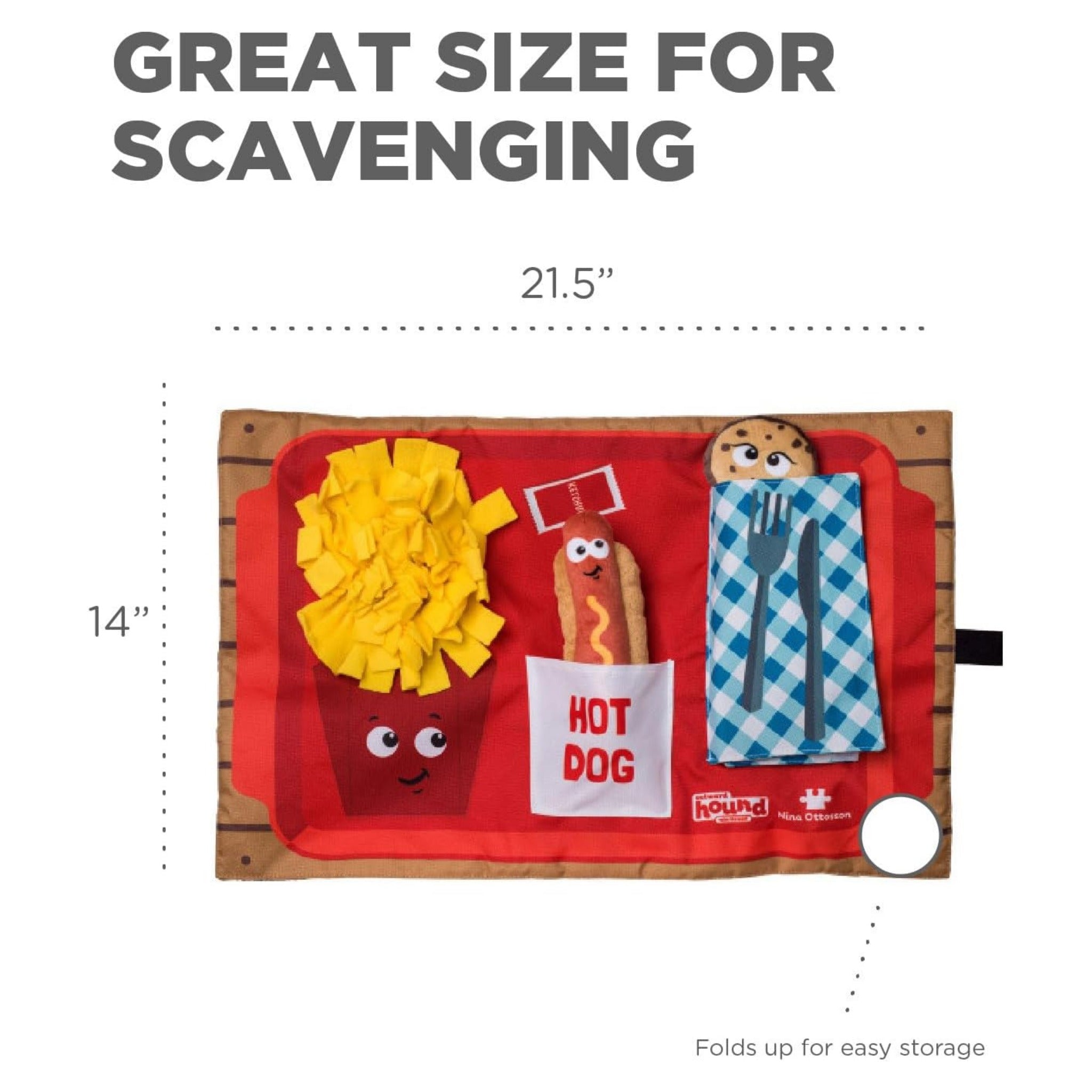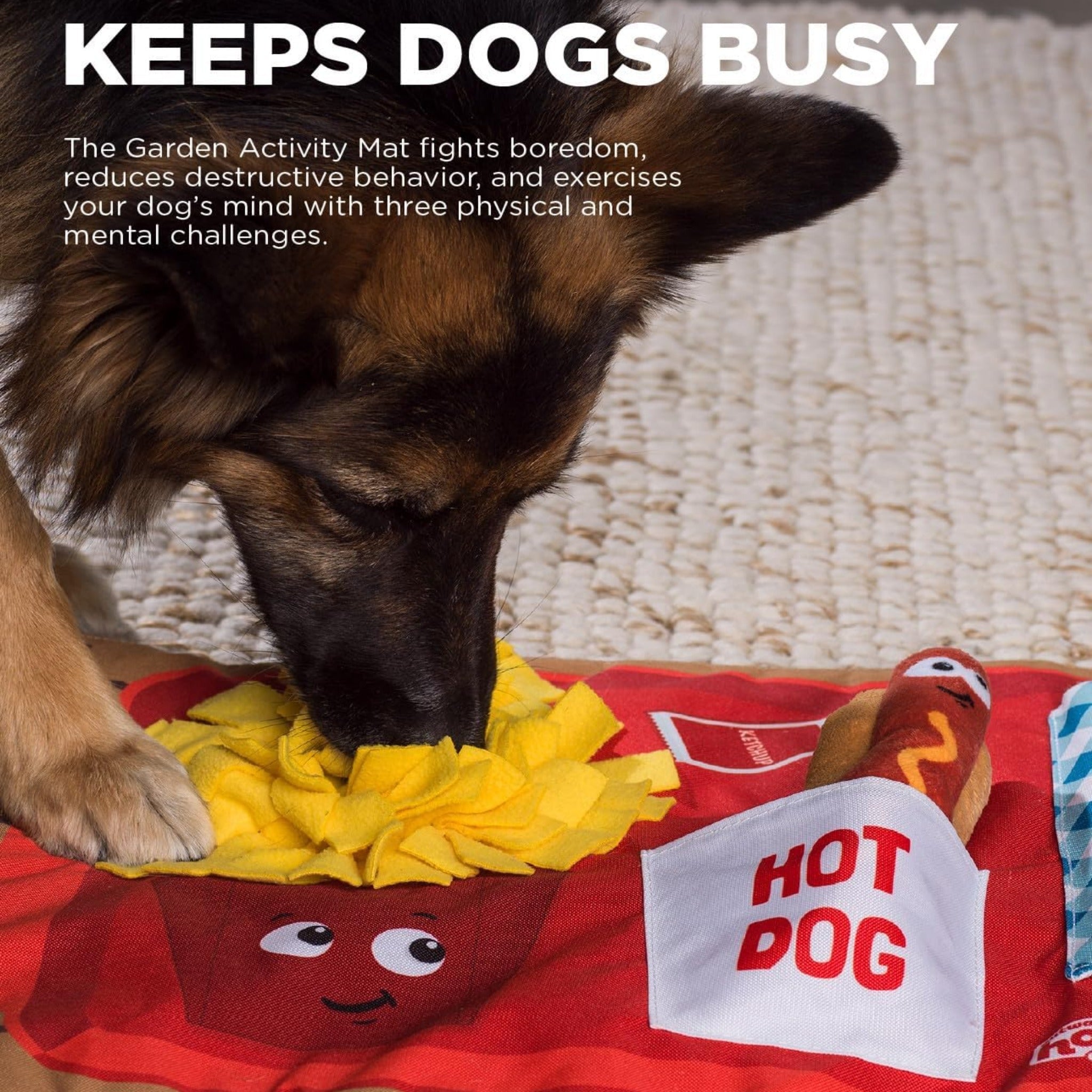 ³Information on the authenticity of customer reviews

Each consumer review is checked for authenticity prior to publication to ensure that reviews only come from consumers who have actually purchased/used the reviewed products. The verification is carried out either by manual verification in the form of a comparison of the rating with the order history of the merchandise management system in order to make a previous product purchase a necessary condition for publication or by sending individualized links to consumers after completion of an online order that lead to an online rating form and ensure that access to the rating function is only granted to consumers who have actually purchased a product.