Kurgo Dog First Aid Kit Set
Regular price

Sale price

$31.00
Hurry, only 4 items left in stock!

Description

The indispensable first aid kit for dogs

Most dogs are adventurous and rush into the undergrowth, romp with you in the meadow or over hill and dale. However, their curiosity and spirit of enterprise come to a sudden end when they get injured or thorns or splinters enter. Sometimes they eat something wrong and they get sick, they have to throw up. When this happens on the road, it's important to have a good dog first aid kit with you. The Dog First Aid Kit from Kurgo is then a valuable help.

Consisting of 50 individual parts

The bag is sturdy and has a loop for hanging. In the three inner compartments and the outer zipper pocket are neatly various pads, a blanket, scissors and tweezers, cotton swabs, mouth spatulas, antiseptic wipes, gloves and much more carefully packed together. With Kurgo's Dog First Aid Kit, you'll be able to respond appropriately and immediately when your best friend gets into trouble while on the road. Whether camping or on a long day trip, the first aid kit should always be within reach. If you don't want to carry it yourself, strap a dog backpack on your pet and put the bag in there. The Dog First Aid Kit from Kurgo is gently washed and air dried without contents.
Key Features
Dimensions
Care
Shipping & Return

✓ We ship to 33 countries

✓ Climate neutral shipping (DHL / Post.at / GLS)

✓ Easy return (EU)

✓ 60-day right to cancellation (EU)
Share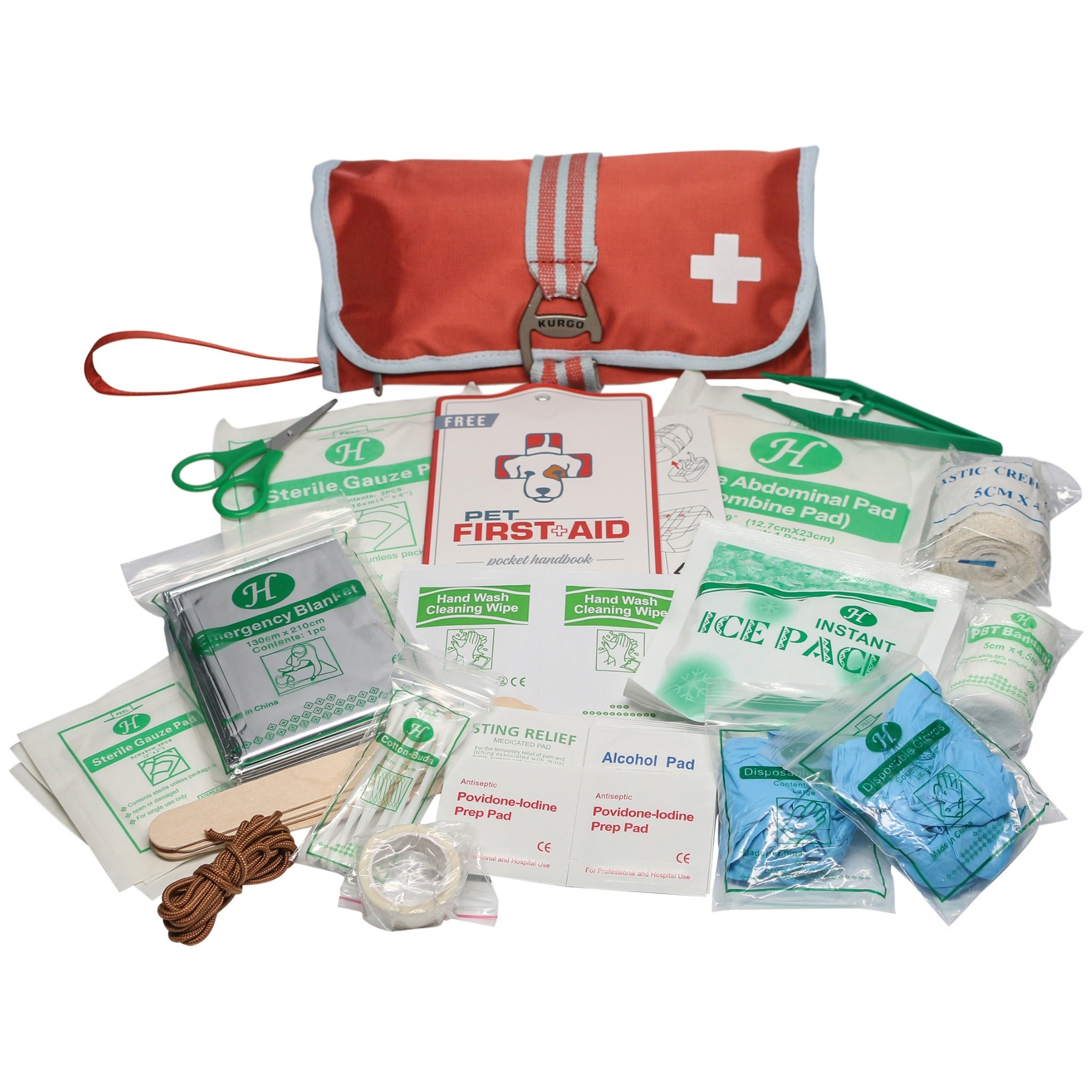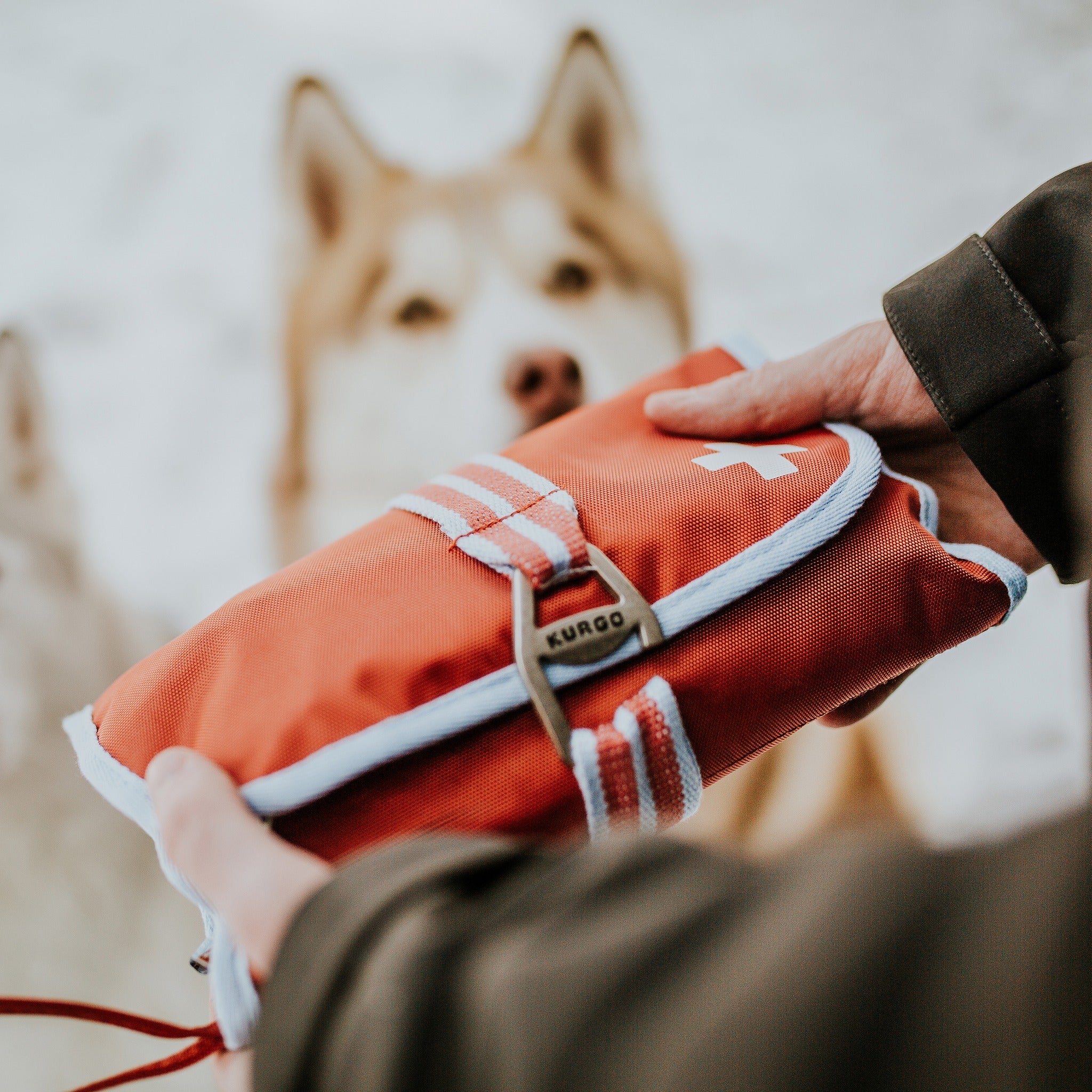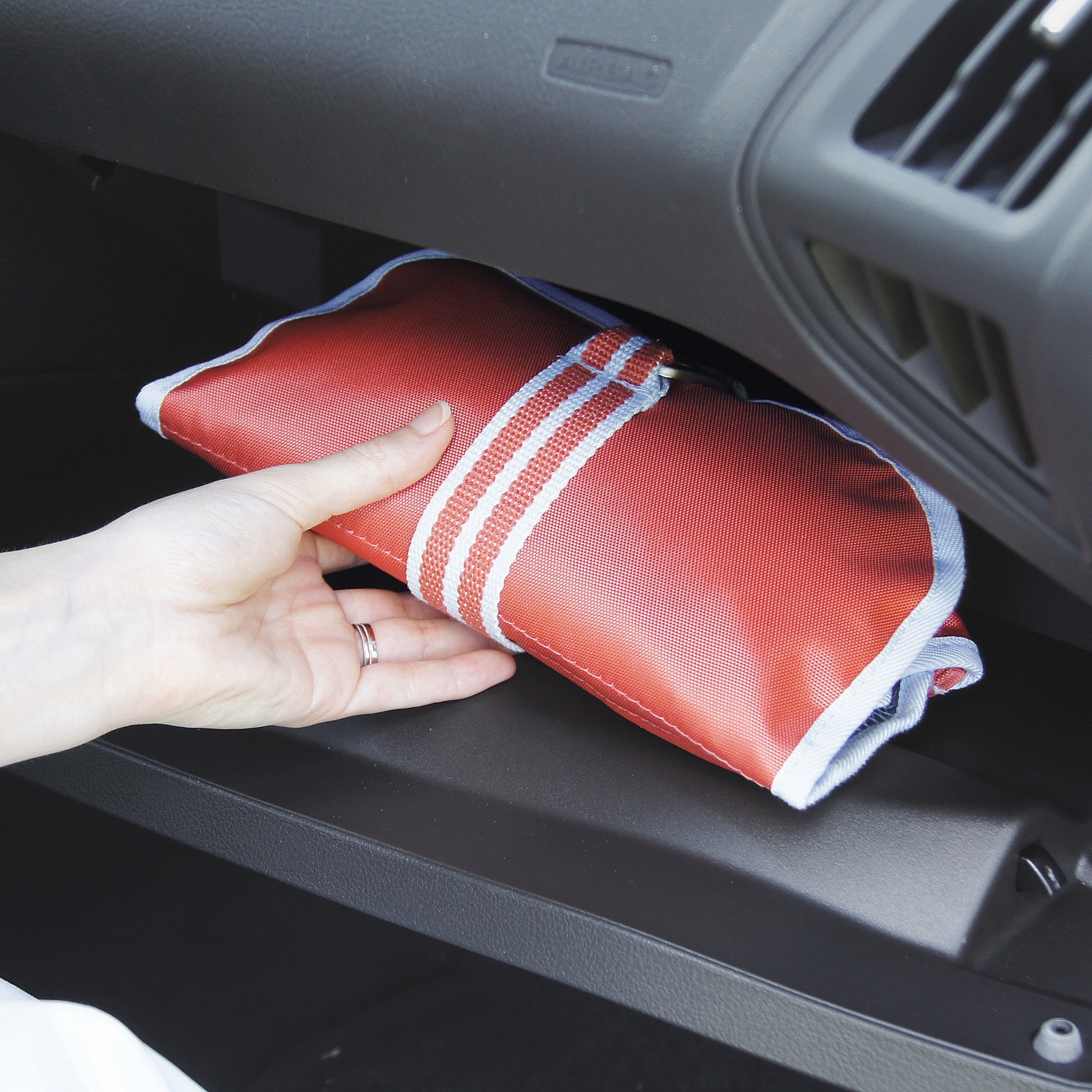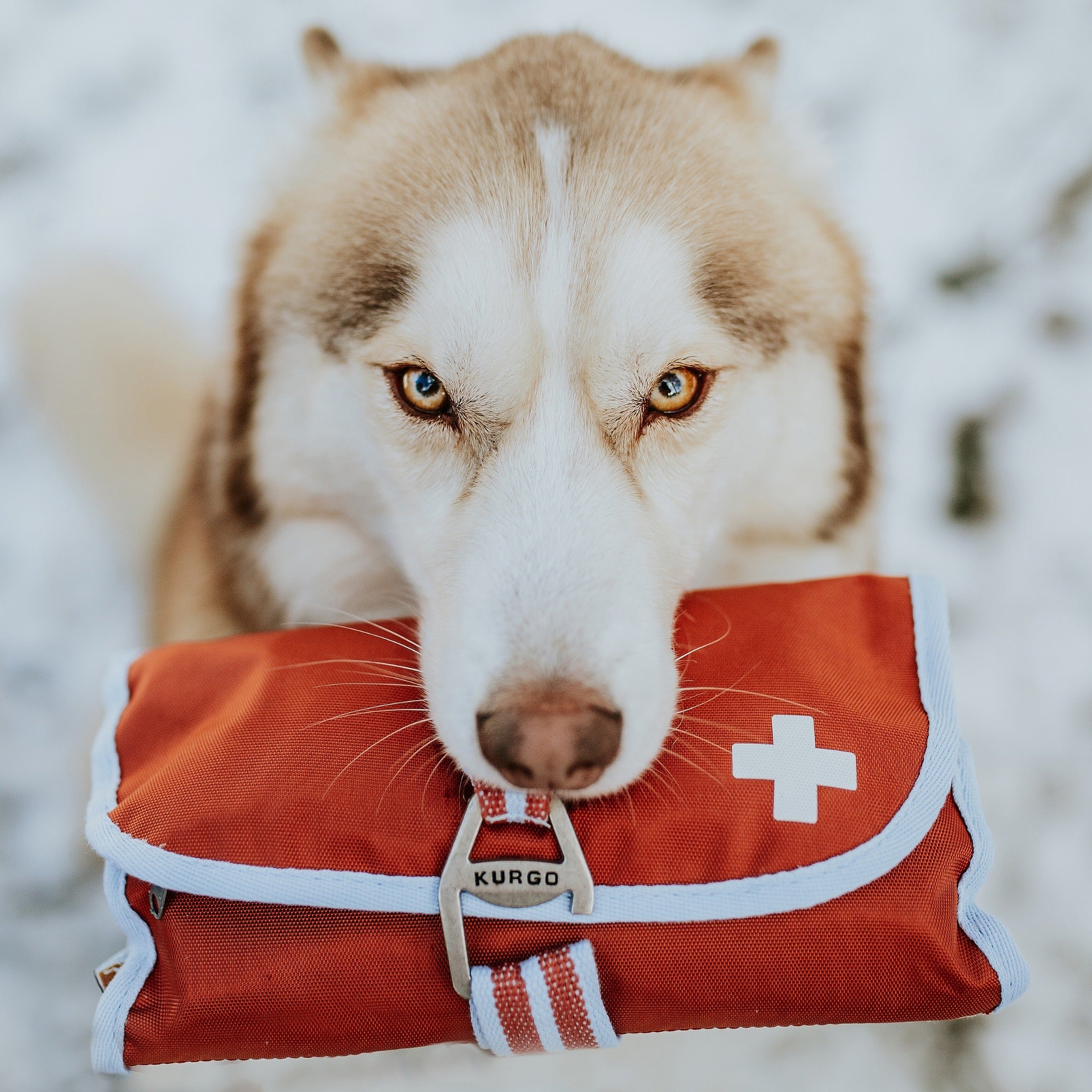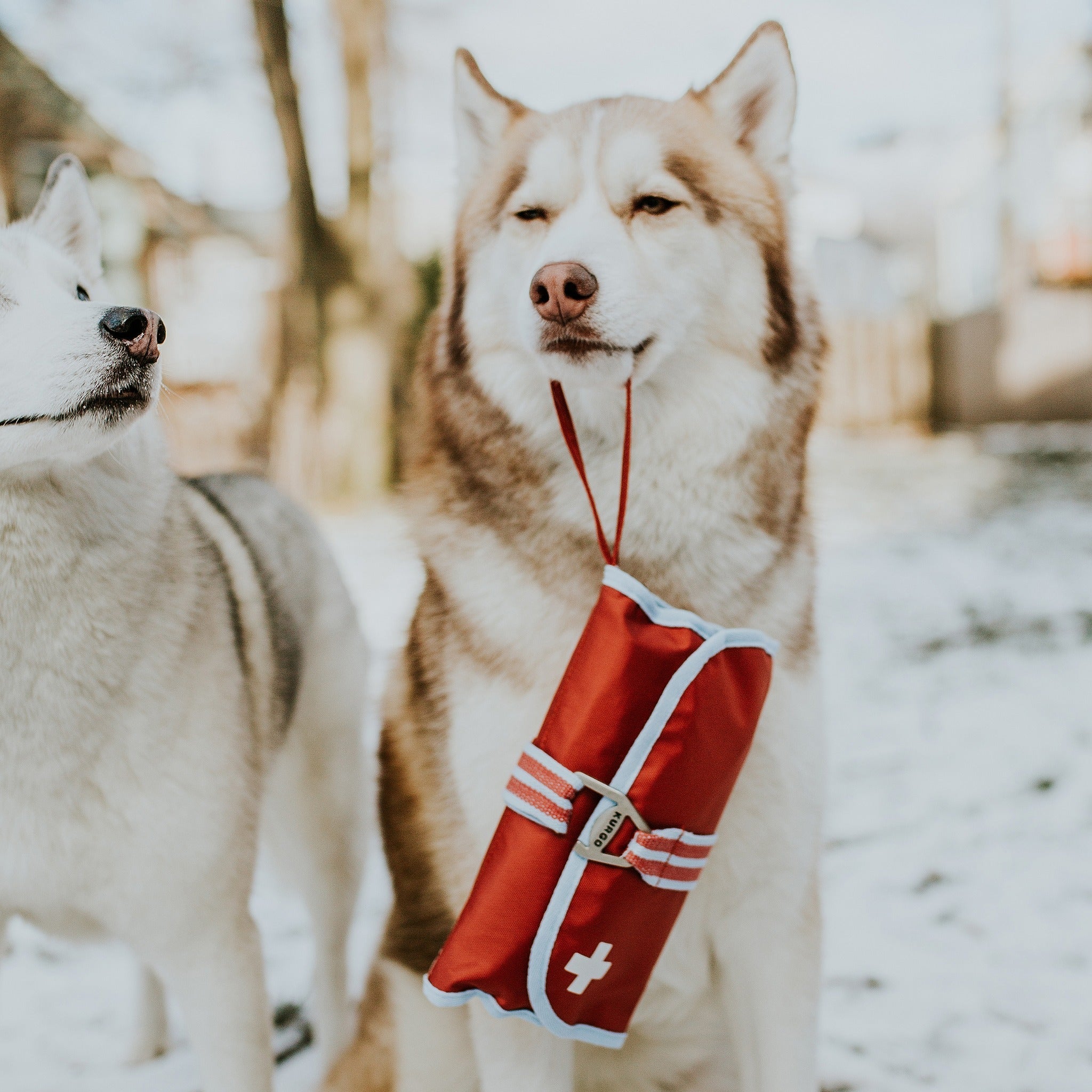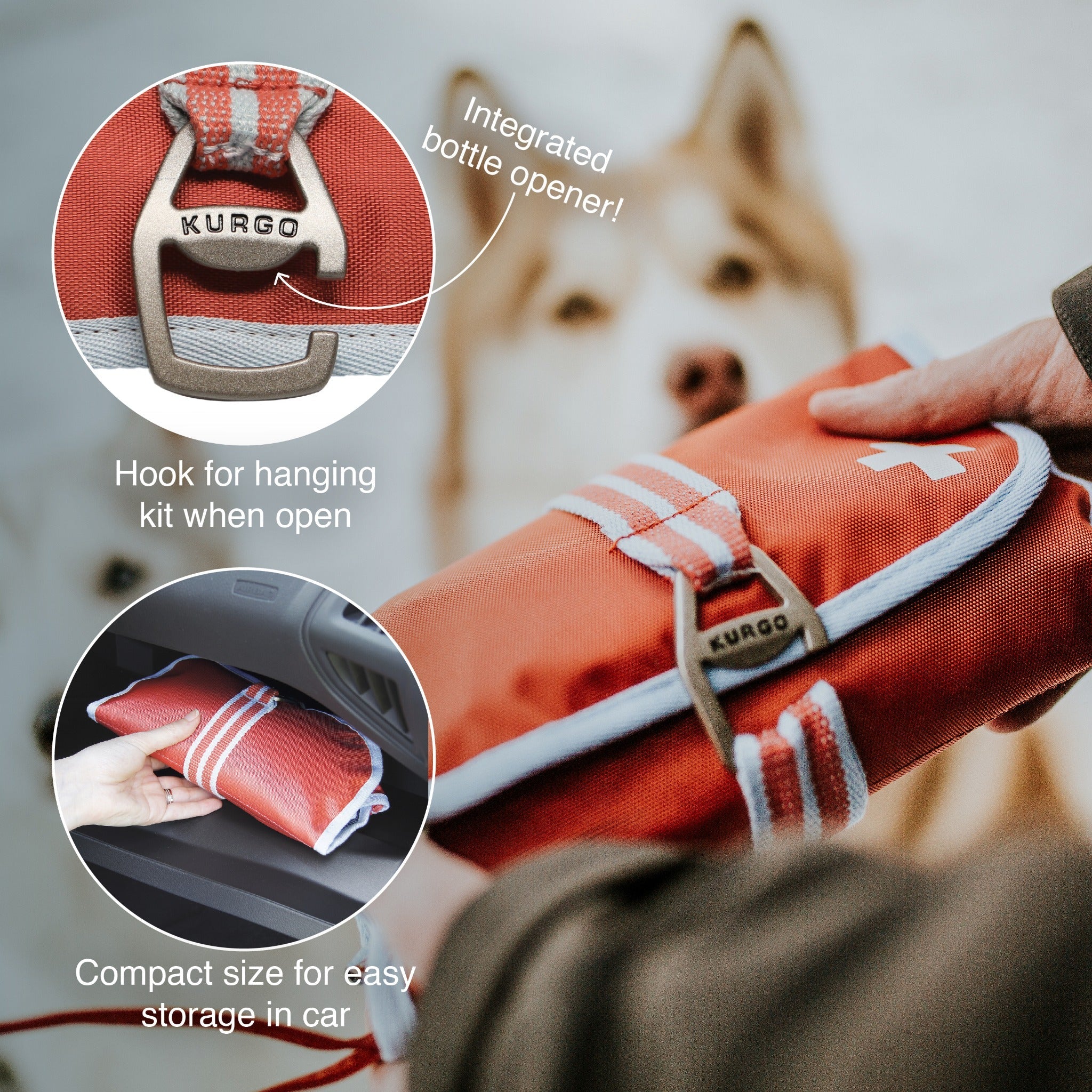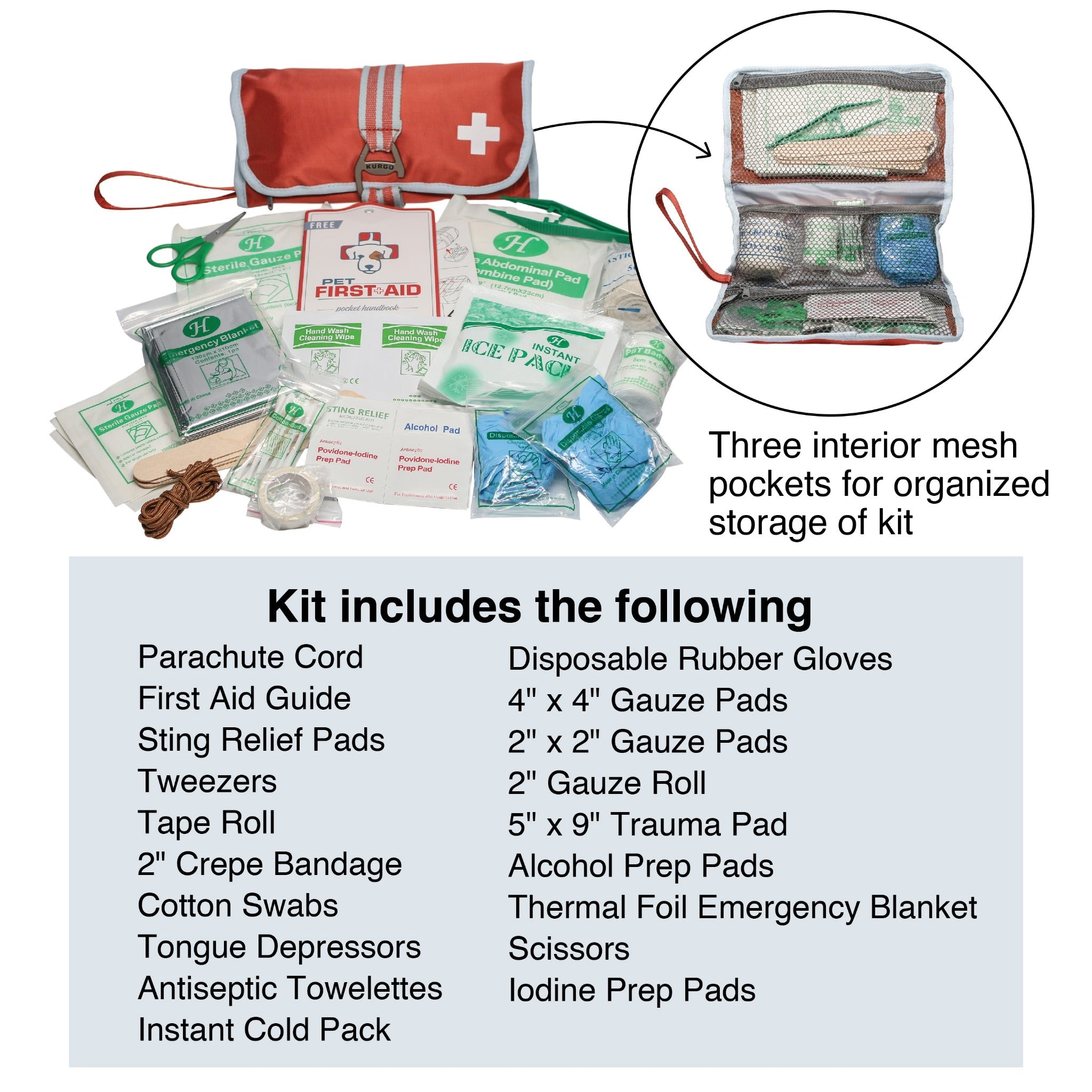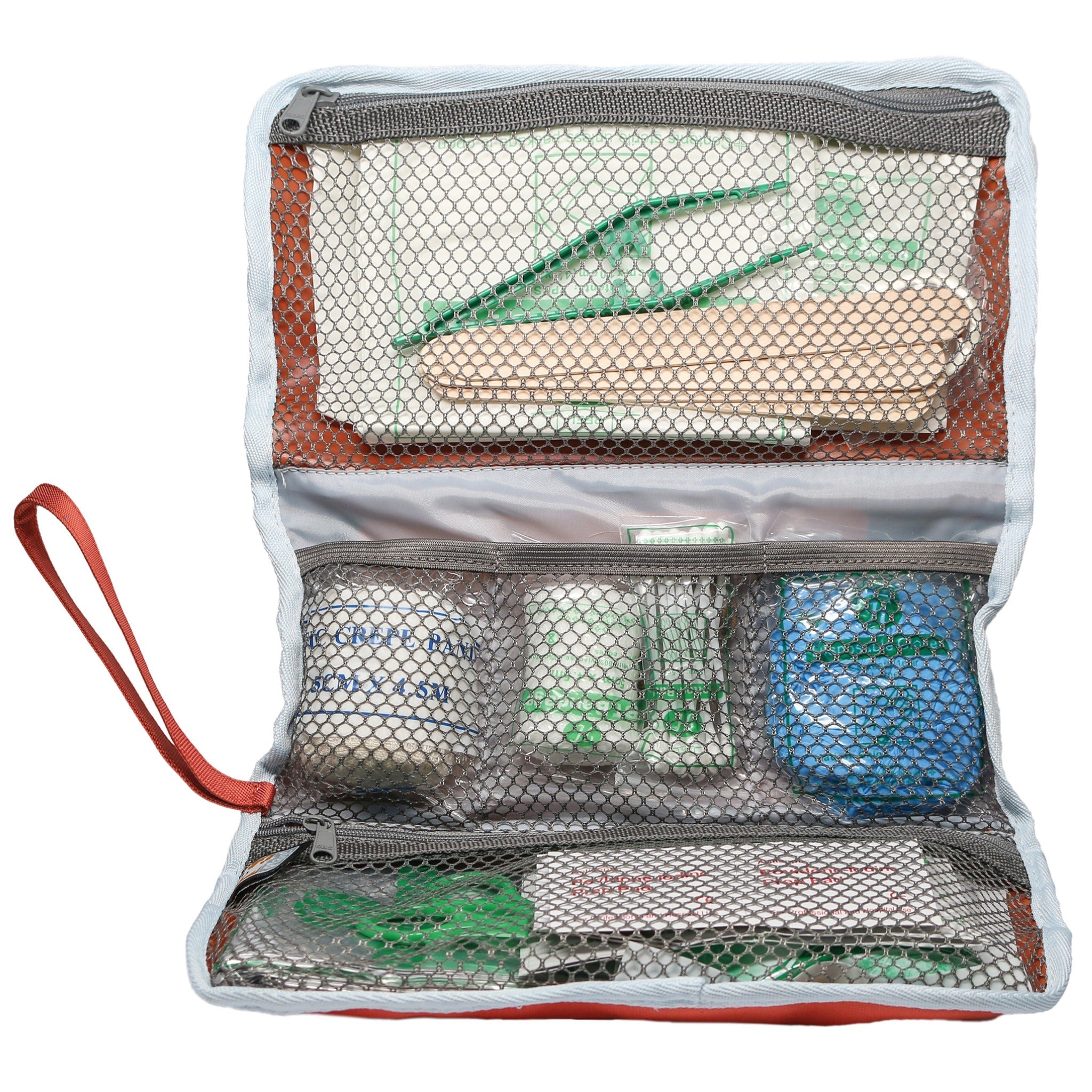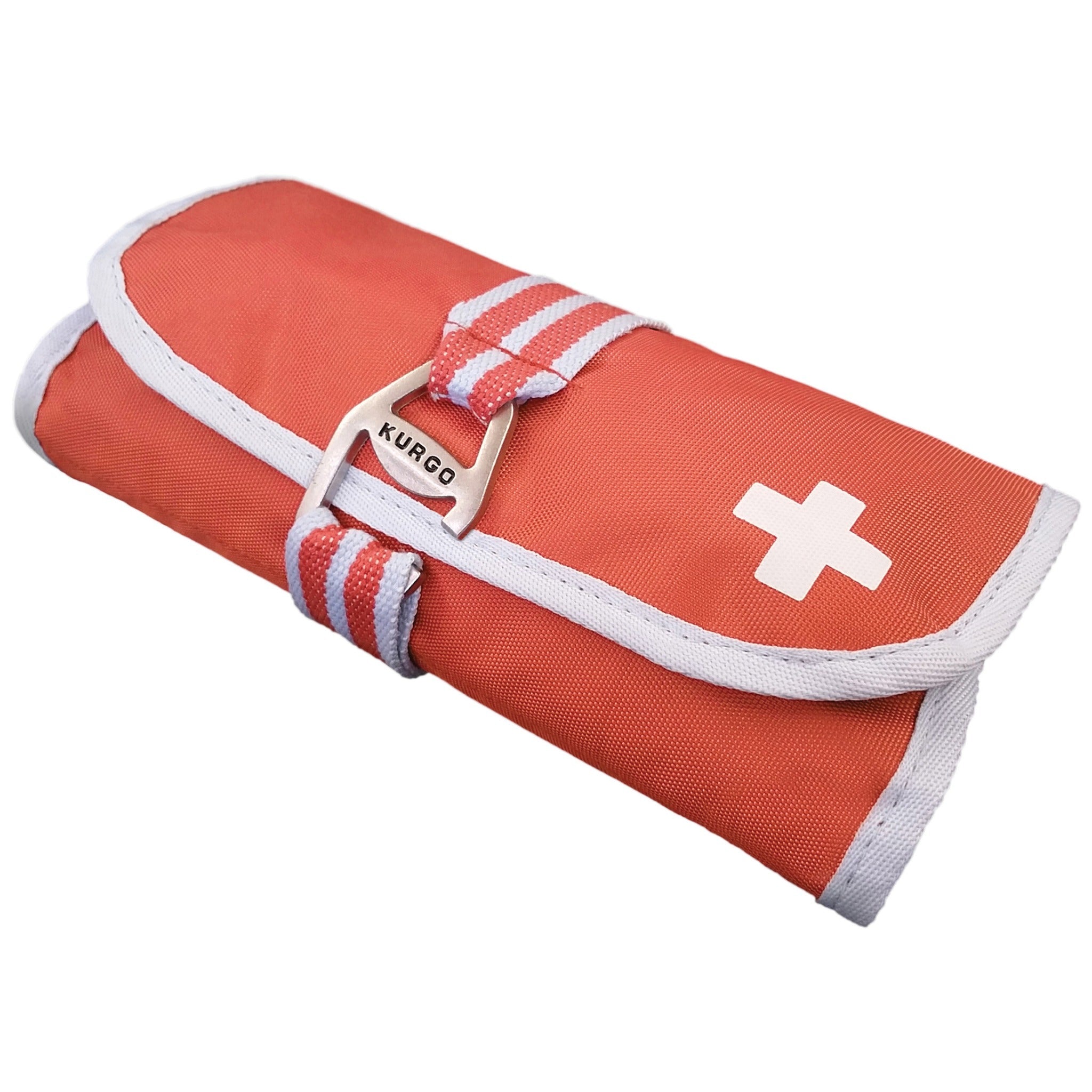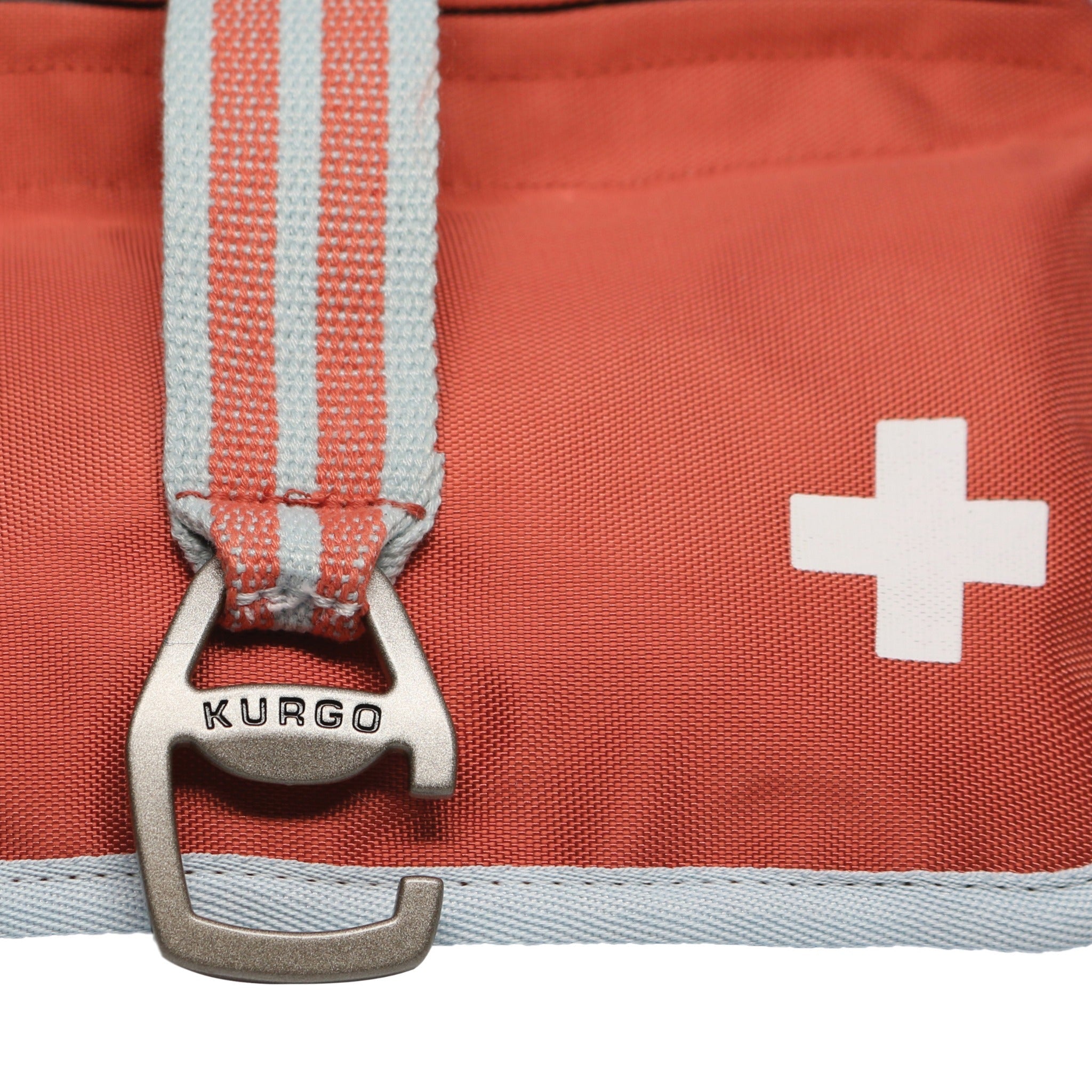 ³Information on the authenticity of customer reviews

Each consumer review is checked for authenticity prior to publication to ensure that reviews only come from consumers who have actually purchased/used the reviewed products. The verification is carried out either by manual verification in the form of a comparison of the rating with the order history of the merchandise management system in order to make a previous product purchase a necessary condition for publication or by sending individualized links to consumers after completion of an online order that lead to an online rating form and ensure that access to the rating function is only granted to consumers who have actually purchased a product.