Nina Ottosson Wobble Bowl, intelligence dog toy
Regular price

Sale price

$28.00
Hurry, only 2 items left in stock!

Description

Level 1: Intelligence game for beginners and anti-snake bowl

The Nina Ottosson Wobble Bowl is a combined form of anti-wobble bowl and intelligence toy for dogs. It enhances your pet's thinking skills, keeping him busy while encouraging slower eating. The toy is very easy to fill and fun to play with, so your dog will want to play it again and again. The Wobble Bowl is a wonderful addition to your dog's daily routine. The bowl is designed to tilt in all directions when nudged, making it ideal for dogs who love to explore new things. The Wobble Bowl stimulates your dog's mental and cognitive development by challenging his attention and building his problem-solving skills. The toy is made of high-quality plastic and is very durable. It is also easy to clean. The game is designed in such a way that the dog has to keep using new strategies to get the treats.

For the development of motor skills

This anti-snacking bowl massively reduces the speed of eating and increases the fun of food consumption. As a result, your dog will eat much slower and this will have a positive effect on digestion. Moreover, it keeps your darling busy on rainy days, for example, and prevents him from getting bored. In addition, he can always improve his dexterity. Fill the bowl with food and let your dog figure out how to get to the food. The Wobble Bowl by Nina Ottosson is designed to move and gyrate as soon as your dog touches it, which gives him extra stimulation. This brain game will help your dog develop his motor skills while keeping his brain on its toes. It's the perfect toy for smart dogs. The Wobble Bowl holds up to 230 grams of food and impresses with its unusual movement. This toy can be filled with dry food or treats. By making the bowl spin, your dog can test his speed and stamina. This intelligence toy is made of food-safe materials and provides your dog with a playful balance. The wiggling encourages the dog to explore and sniff.
Key Features
Dimensions
Care
Shipping & Return

✓ We ship to 33 countries

✓ Climate neutral shipping (DHL / Post.at / GLS)

✓ Easy return (EU)

✓ 60-day right to cancellation (EU)
Share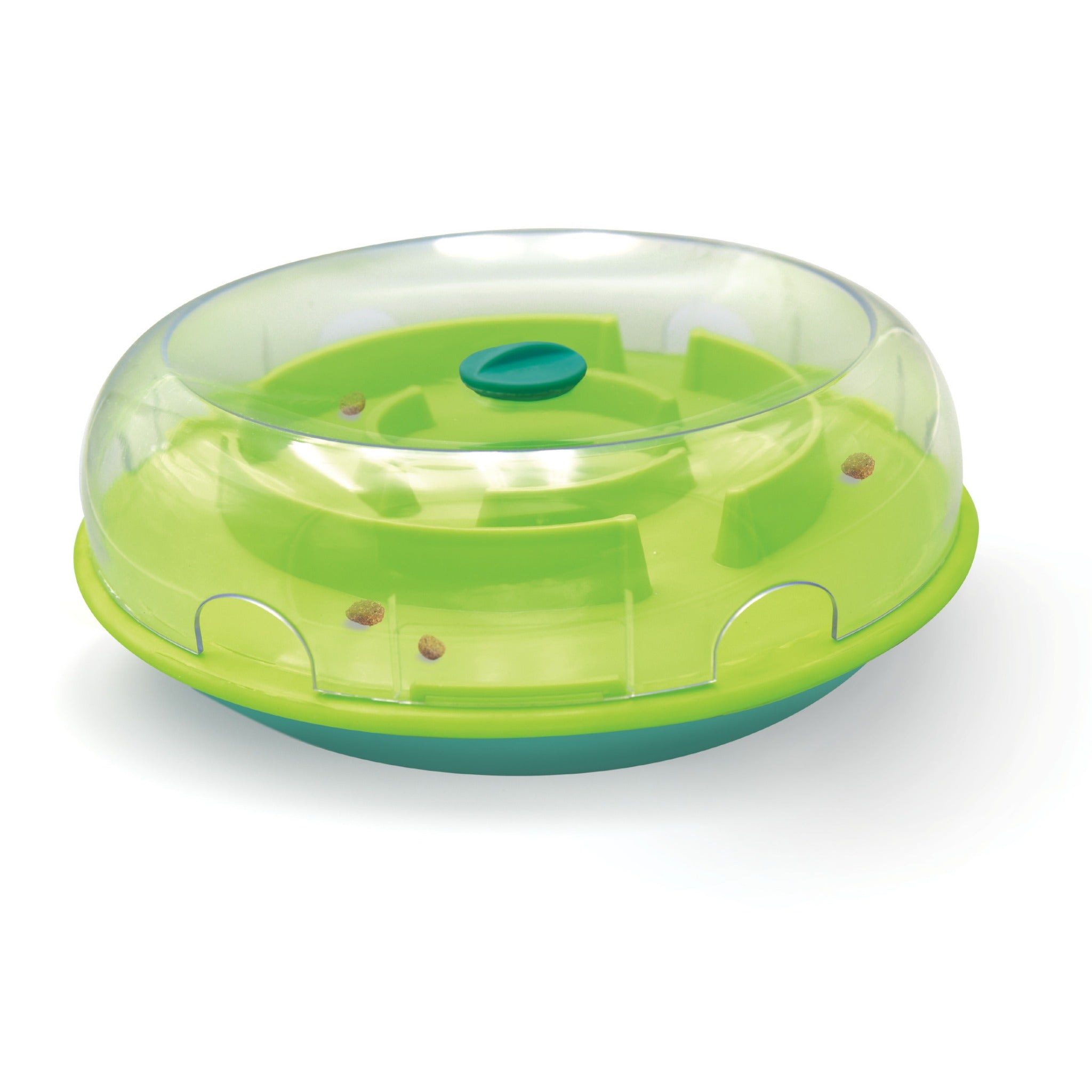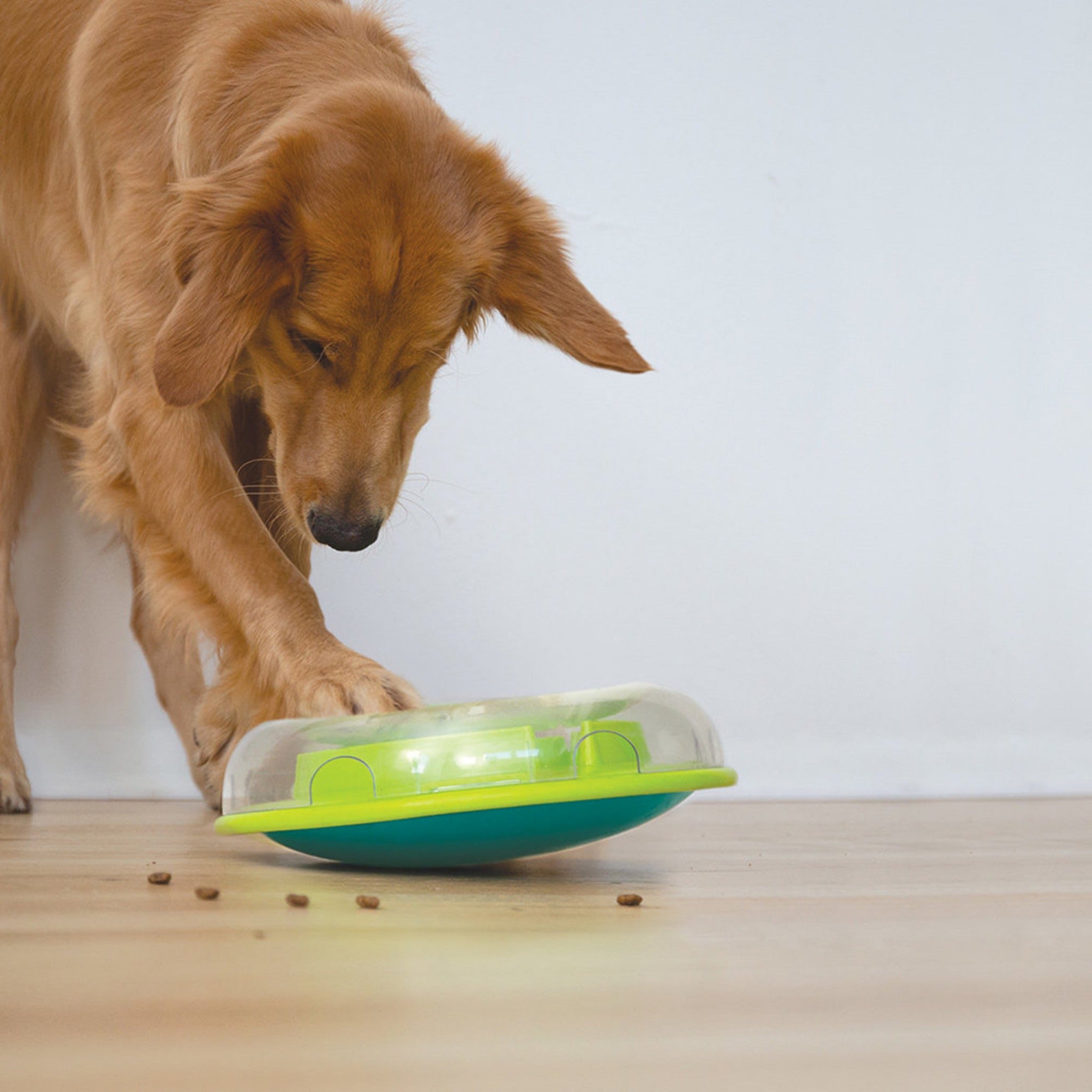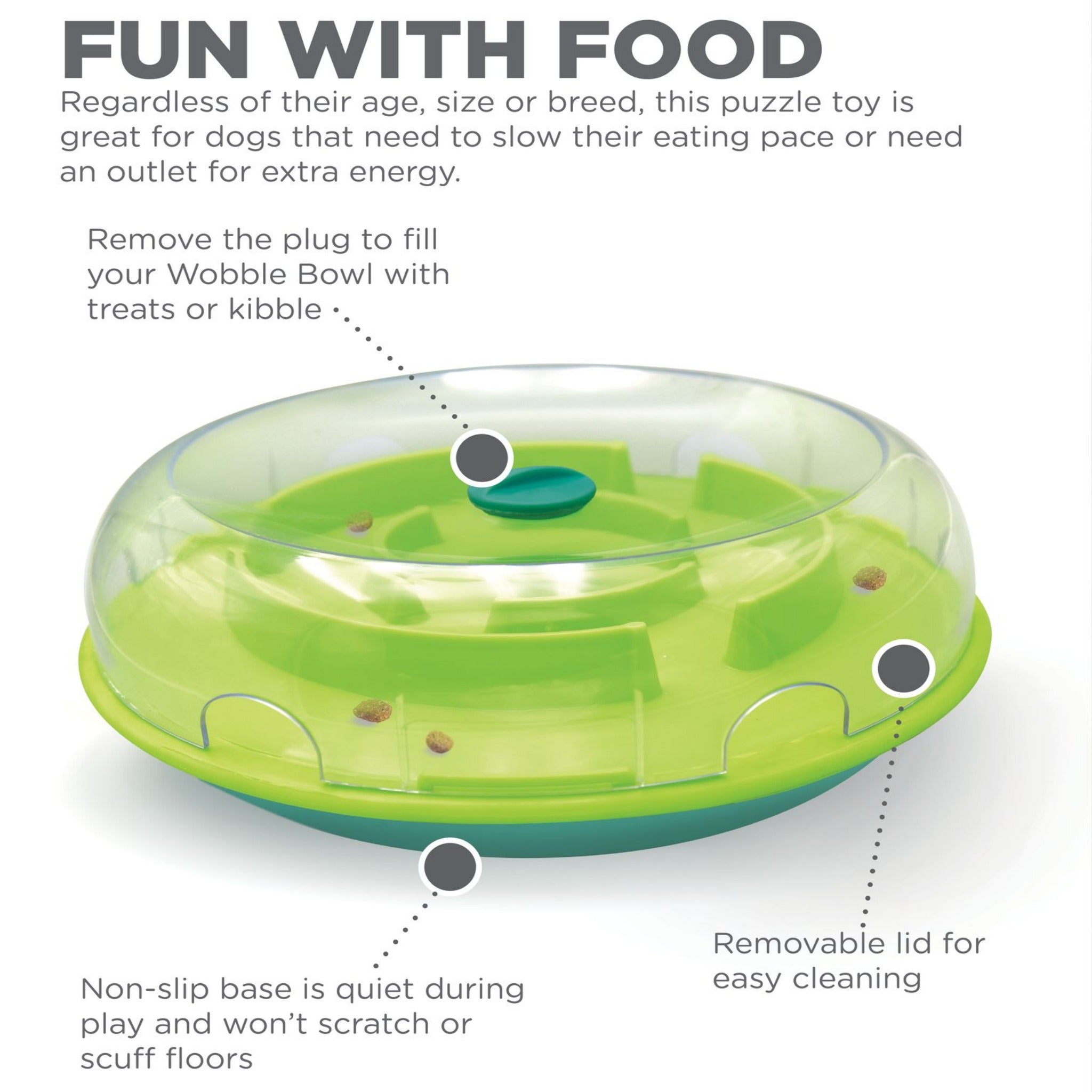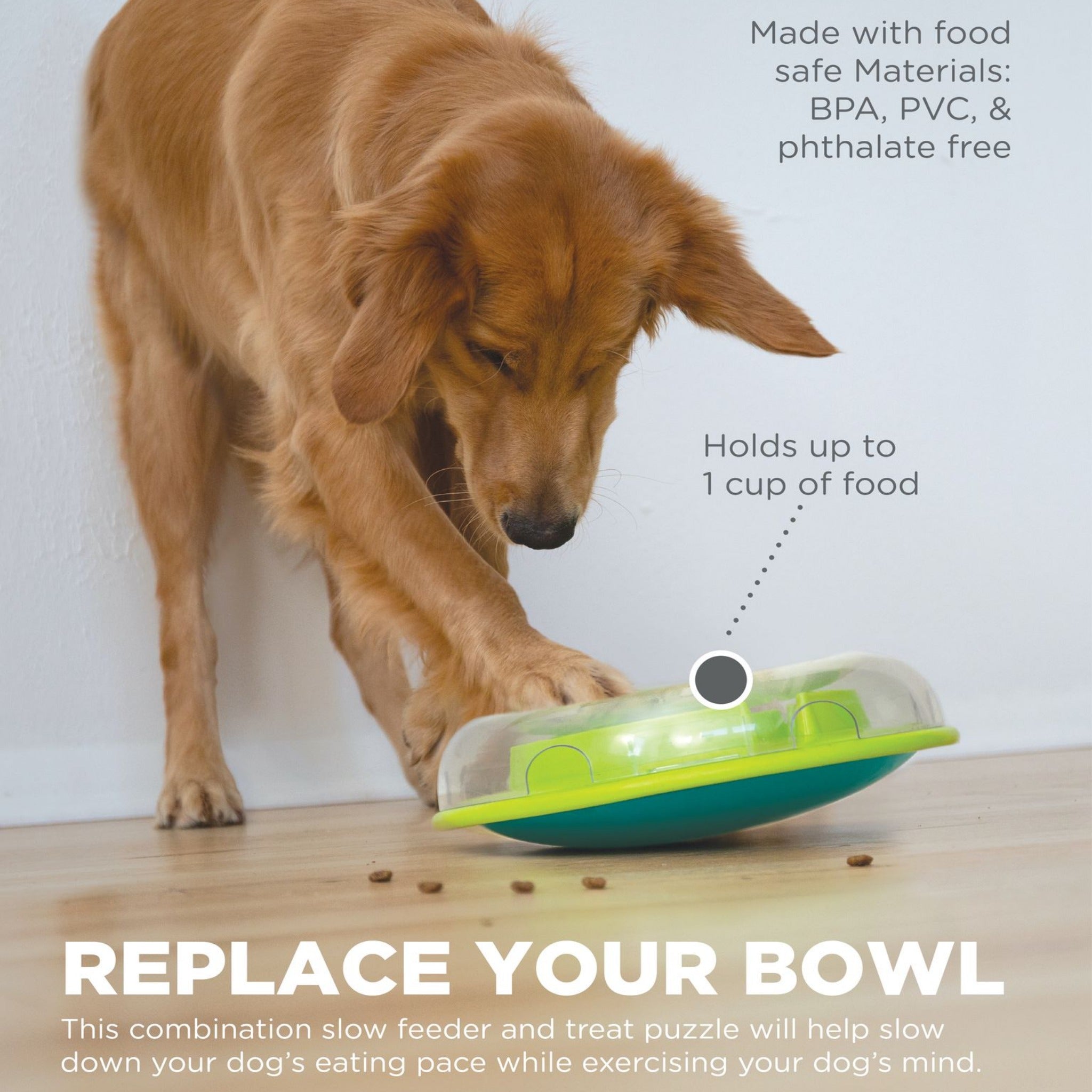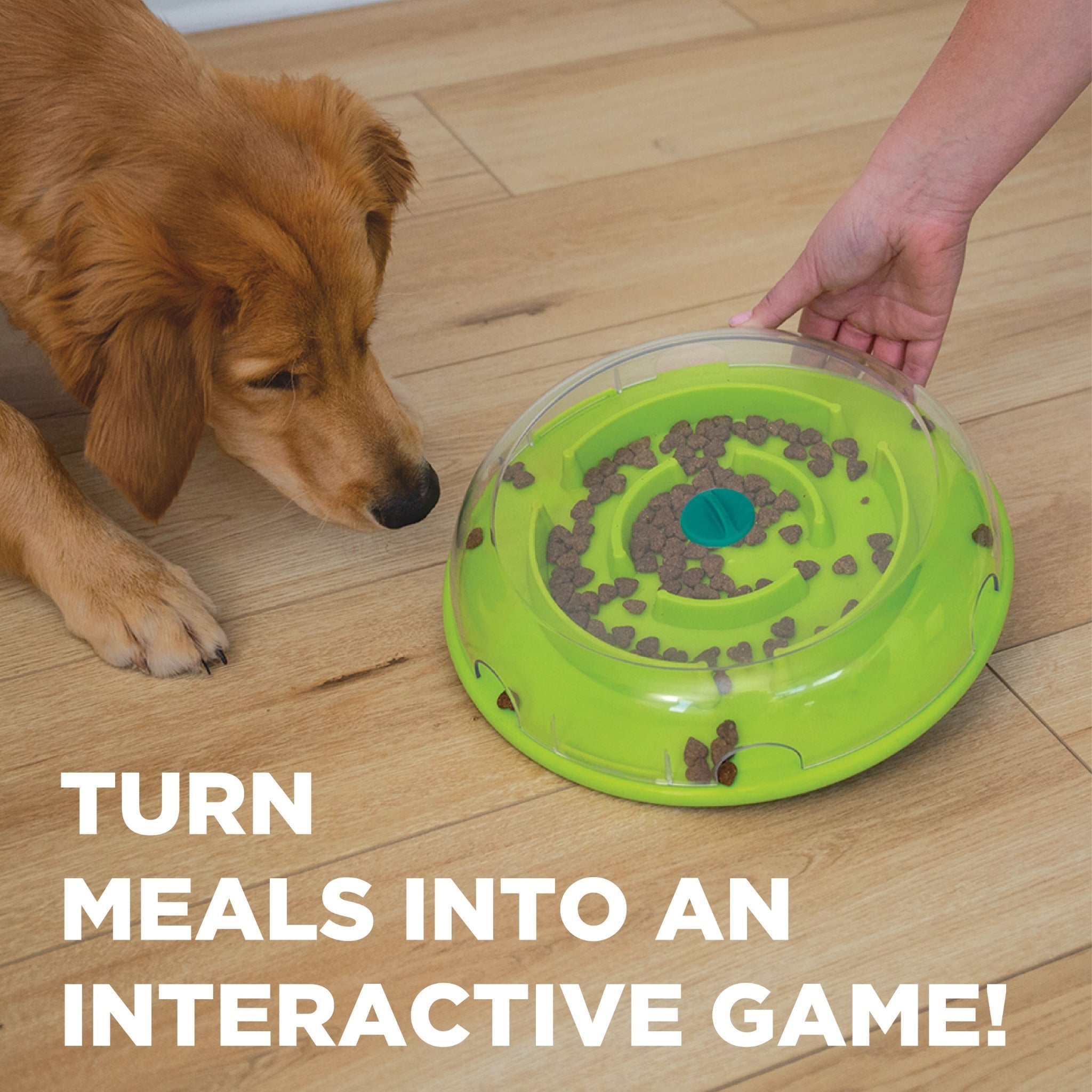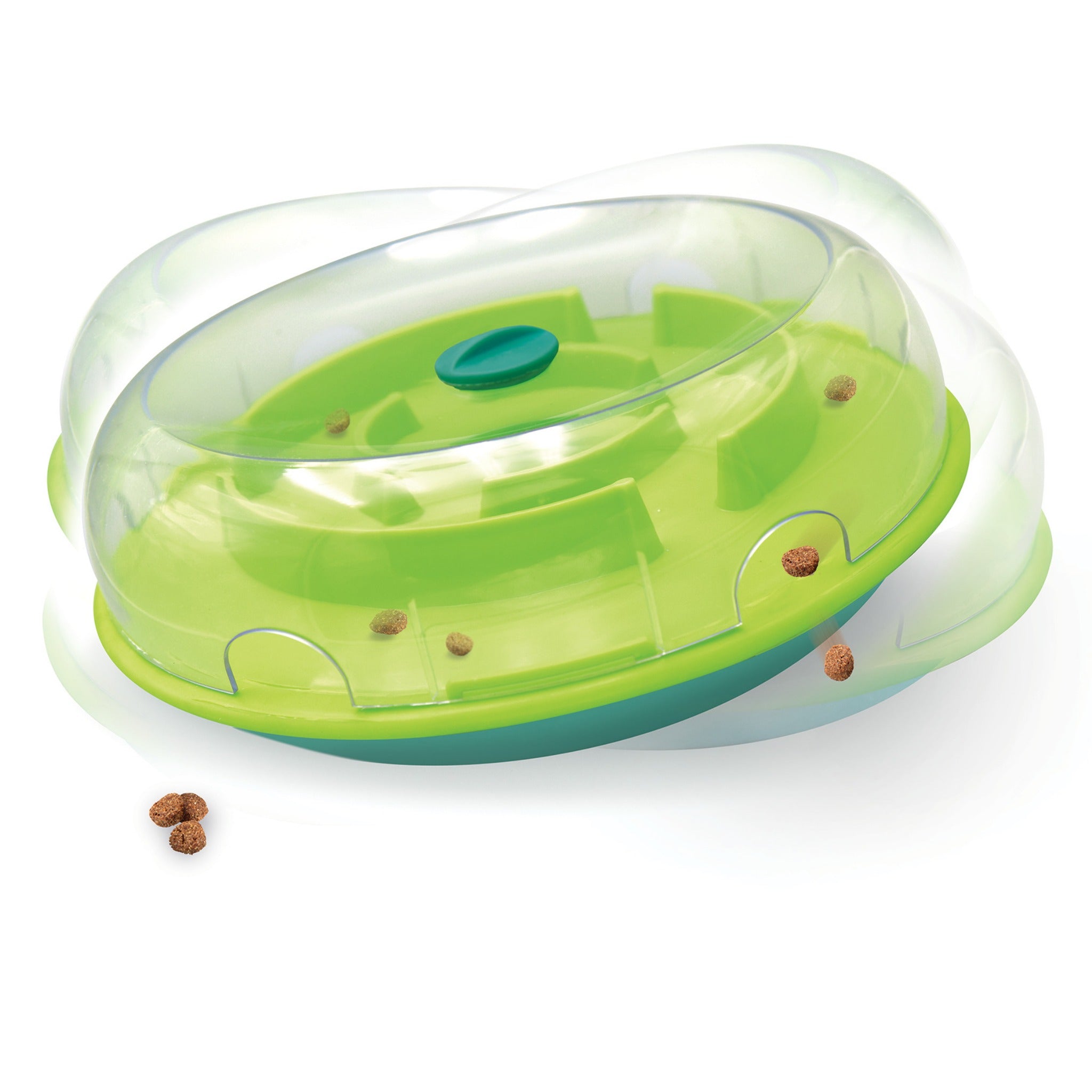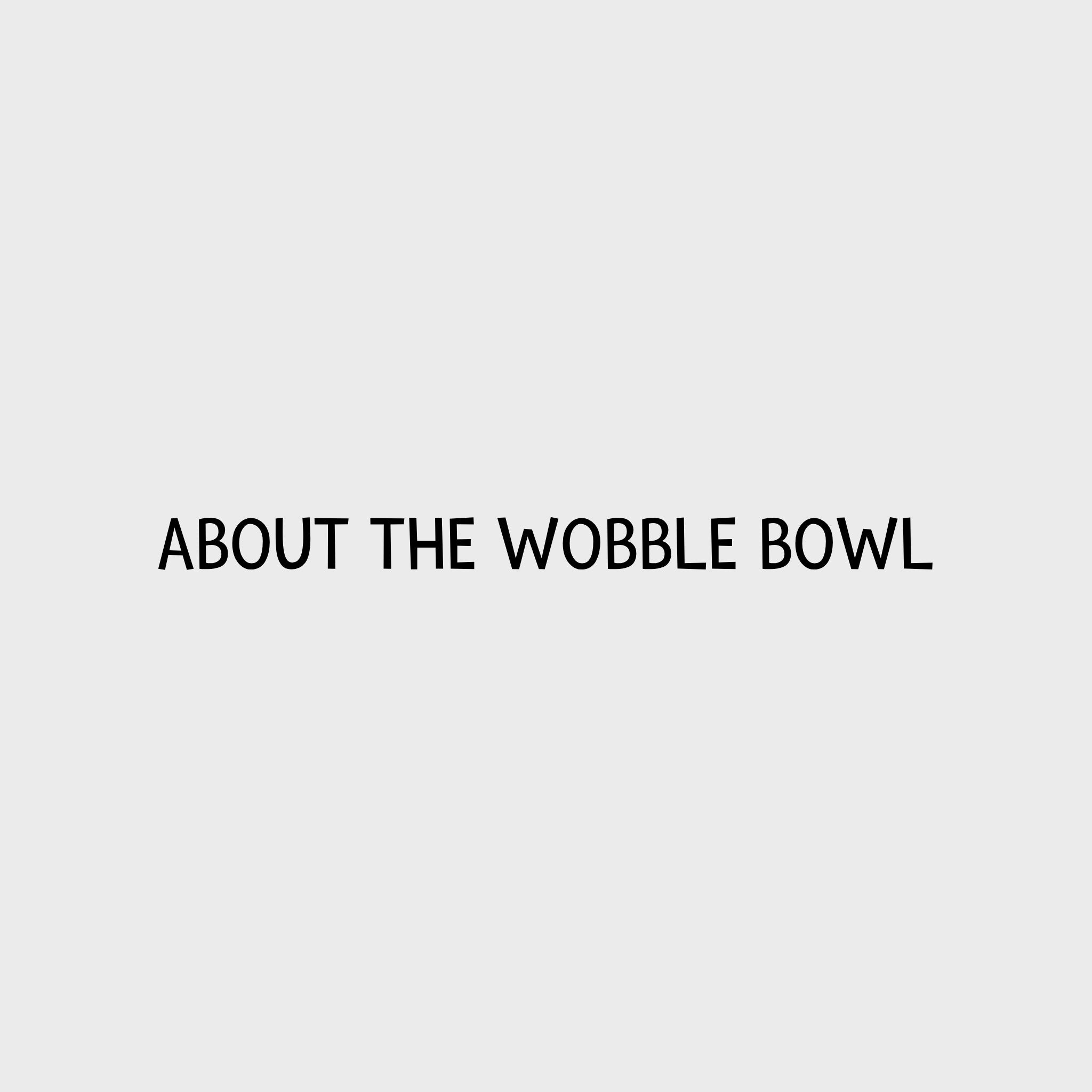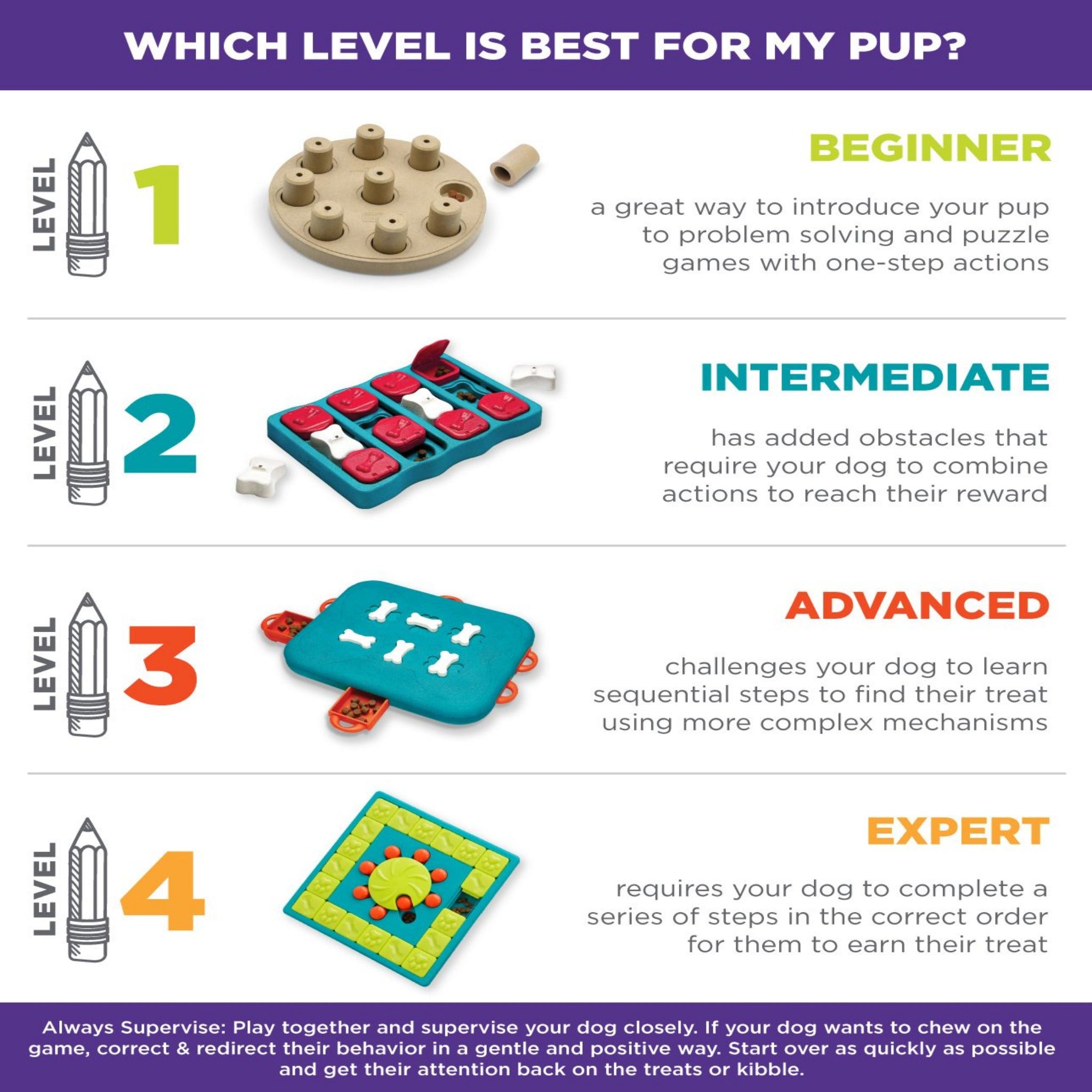 ³Information on the authenticity of customer reviews

Each consumer review is checked for authenticity prior to publication to ensure that reviews only come from consumers who have actually purchased/used the reviewed products. The verification is carried out either by manual verification in the form of a comparison of the rating with the order history of the merchandise management system in order to make a previous product purchase a necessary condition for publication or by sending individualized links to consumers after completion of an online order that lead to an online rating form and ensure that access to the rating function is only granted to consumers who have actually purchased a product.