Kronch Pemmikan, energy bar for the dog
Regular price

Sale price

$9.00

Unit price

$22.50

per

kg
Hurry, only 1 item left in stock!

Description

Energetic and tasty


Is your dog full of energy and always looking for new adventures? Then we have just the thing for you! The natural PowerBooster (400g) is the ultimate energy booster for active sports and hunting dogs. With its energy-rich composition, it not only promotes the concentration and attention of your four-legged friend, but also supports pregnant or nursing bitches in the rapid recovery of their condition. And best of all, the product eliminates the need for bottle feeding in many cases, as more milk is produced.

But also emaciated dogs can be helped effectively. Kronch Pemmikan is the perfect supporter for weight gain. With Kronch Pemmikan your four-legged friend is ready for any challenge! An exact feeding recommendation cannot be given due to the individual reaction of each dog, but one thing is for sure: the positive effect sets in after only 30 minutes and after 1 to 1.5 hours for higher performance. And the best part? The performance remains permanently high if the rations are fed throughout the day!

Can be perfectly rationed

One Kronch Pemmikan bar (400g) contains 8 portions of 25g each and one package contains two bars in total. With these individual portions you can adjust the feeding individually to your dog's needs. For active performance dogs with a body weight of at least 25 kg, we recommend a ration between 100-200 g, depending on the use. Nursing or malnourished dogs should get their dose spread over the day in three meals - but even here the need can be varied individually.

Give your dog the energy kick he deserves and see him master every challenge!
Key Features
Composition
Analytical components
Shipping & Return

✓ We ship to 33 countries

✓ Climate neutral shipping (DHL / Post.at / GLS)

✓ Easy return (EU)

✓ 60-day right to cancellation (EU)
Share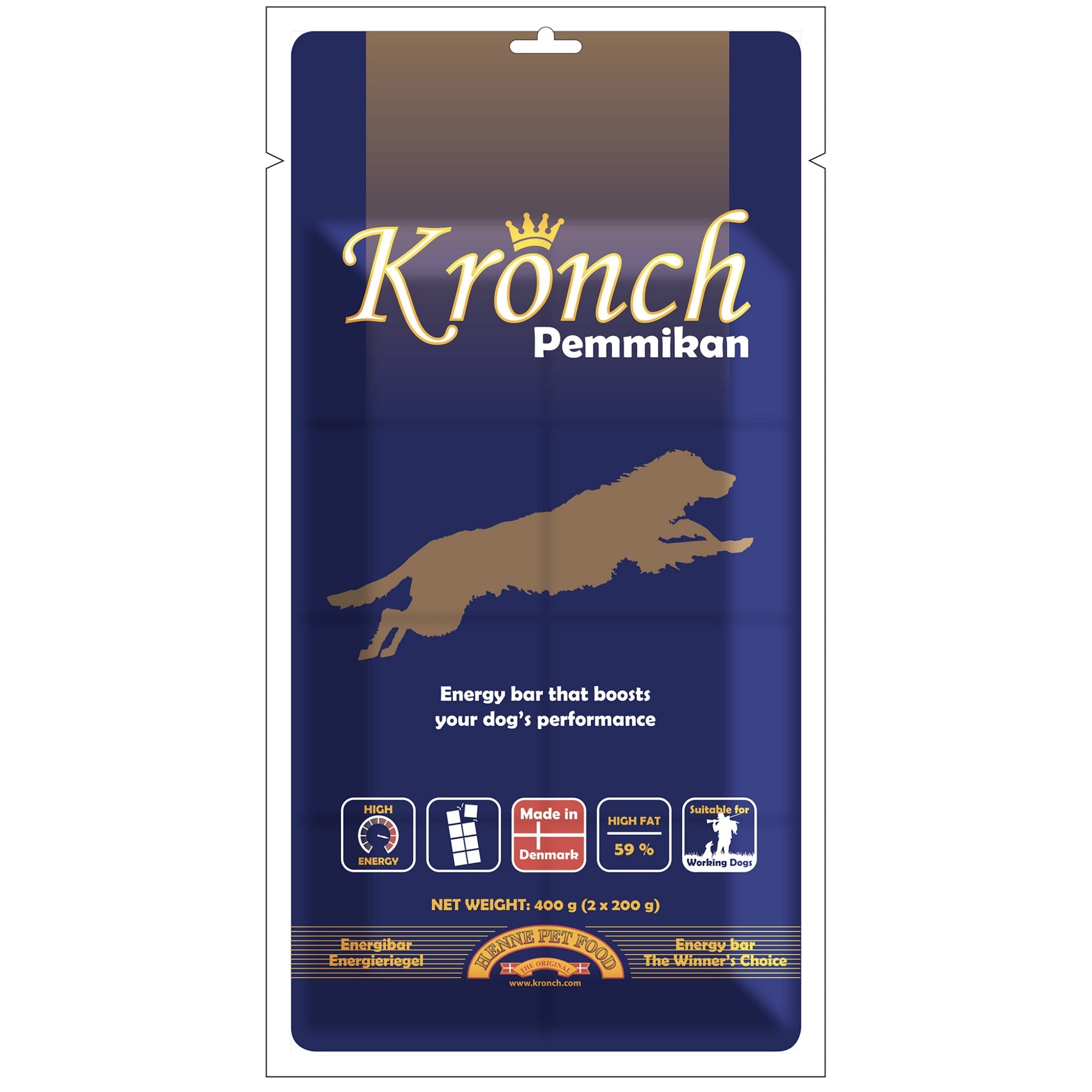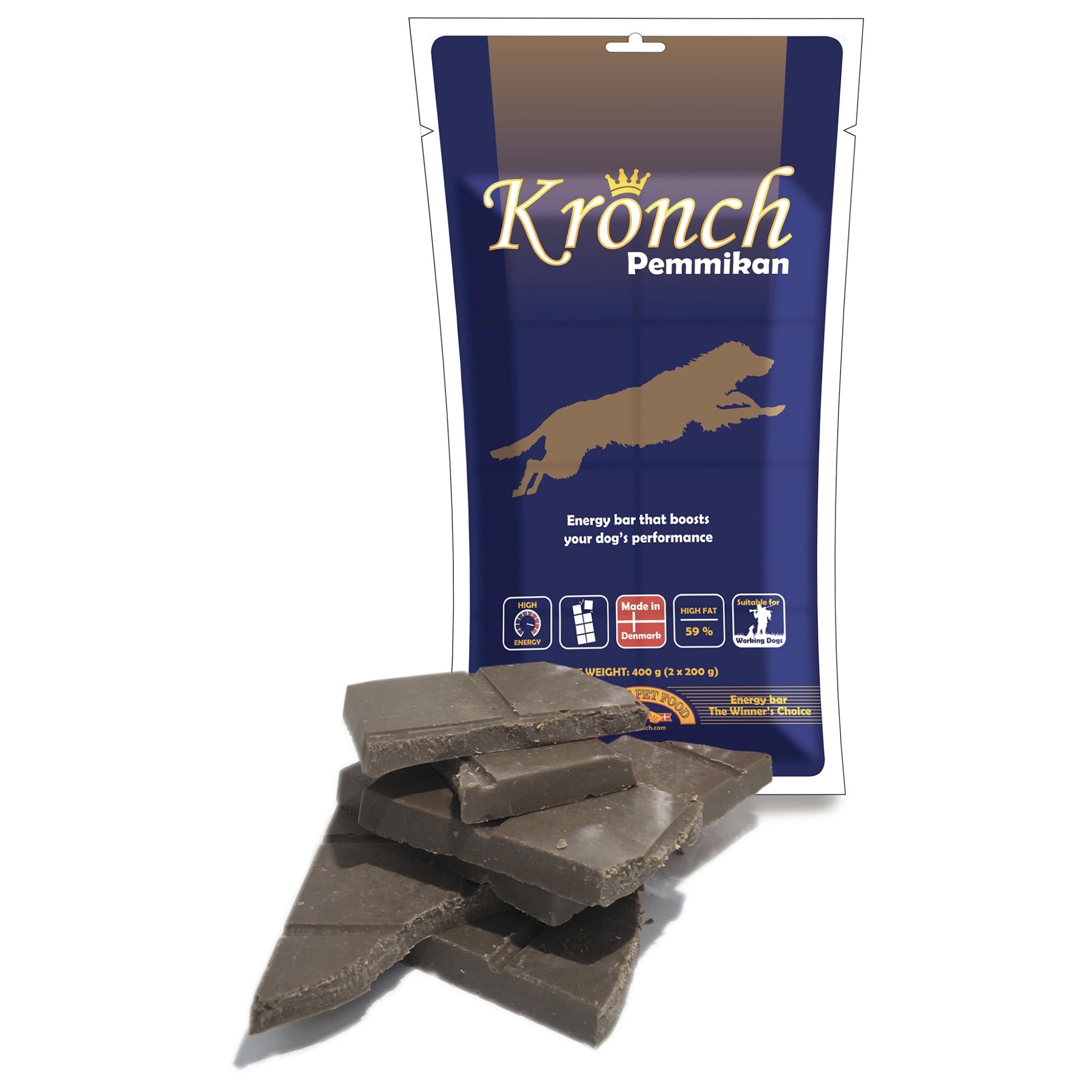 ³Information on the authenticity of customer reviews

Each consumer review is checked for authenticity prior to publication to ensure that reviews only come from consumers who have actually purchased/used the reviewed products. The verification is carried out either by manual verification in the form of a comparison of the rating with the order history of the merchandise management system in order to make a previous product purchase a necessary condition for publication or by sending individualized links to consumers after completion of an online order that lead to an online rating form and ensure that access to the rating function is only granted to consumers who have actually purchased a product.